reviews
Arctic Cooling F12 Series 120mm Fan Review
Author: Dennis Garcia

Published: Thursday, May 03, 2012

Discuss in the Forums
Arctic Pro Series Fans
As the name would imply Pro Series fans are designed to be a little better than the standard case fan and offer the user more from their cooling experience. Pro series fans feature a very unique shape that places the motor on the opposite side of the fan cage so the blades are spinning in open air.

The fan specs are similar to the standard F12 fan with a variable speed between 400rpm and 1500rpm (on PWM models) moving 57CFM of air on Fluid Dynamic Bearings. Total fan height is 38mm to support the new design leaving 14mm of open air under the fan to equalize fan pressure and help direct the air into a vertical column.

Another benefit of the inverted design is that the fan cage now sits on rubber noise isolators to prevent fan vibrations from being transferred to the chassis or heatsink.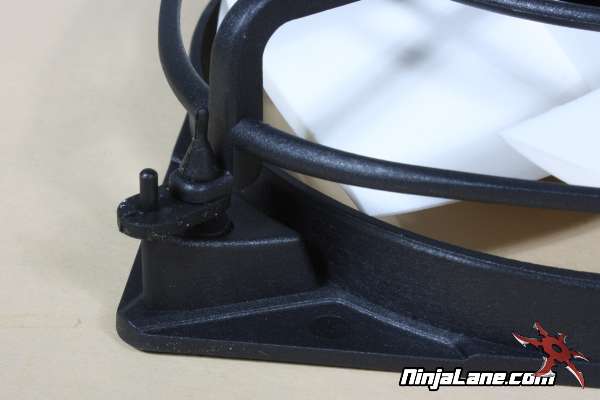 The Pro Series is available in three basic configurations, standard (without rpm control), TC for thermal rpm adjustments and PWM to be controlled by the motherboard in response to system load and temperature. PWM models come with an additional feature that allows you to duplicate the PWM signal to any number of additional fans using the Arctic PST option. With PST you can install a single Pro Series fan on your heatsink and then link your case fans to it for total system control.

This ensures that all of your fans are spinning up when system load is the greatest and spinning down to remain silent when they are not needed.