reviews
Gigabyte G1-Killer Sniper 2 Motherboard Review
Author: Dennis Garcia

Published: Sunday, August 21, 2011

Discuss in the Forums
Benchmarks - Overclocked
As with all of our reviews, we pit the default speed system against the overclocked one in a head-to-head byte match. The effective overclock for these tests is 4.2GHz @ 42x multiplier using the built in O.C. button feature.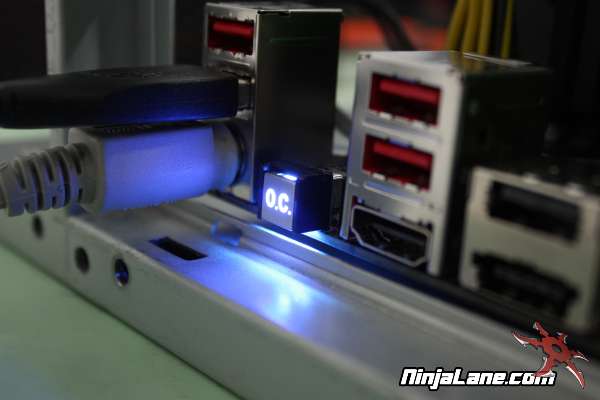 We opted to use the Gigabyte Overclocking feature for this test since we feel that is what most users will opt for when using this motherboard. It is not only easy but operates well within the stable range of any "K" series processor.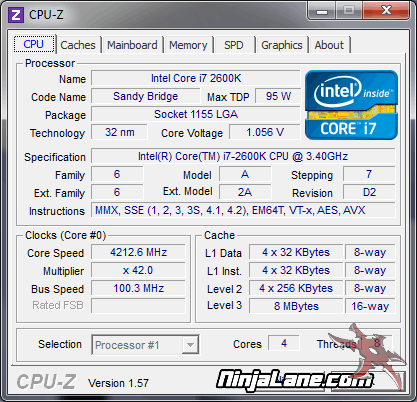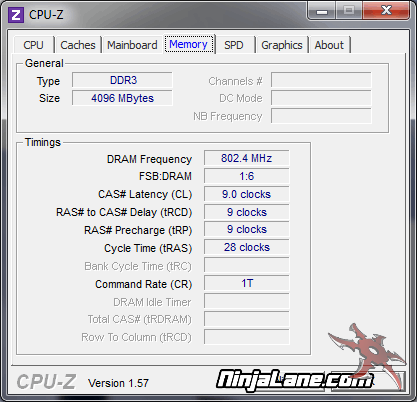 SiSoft Sandra Various Overclocks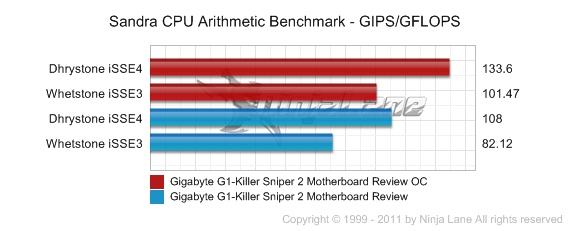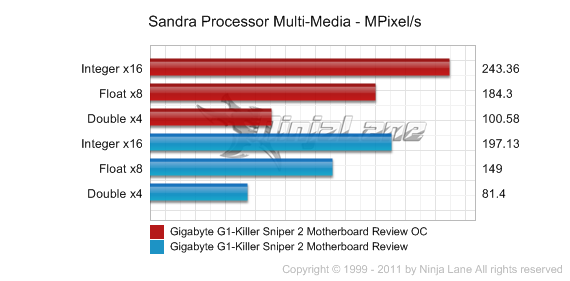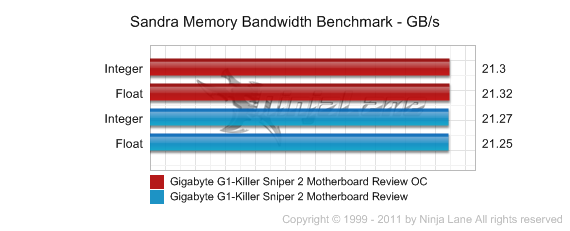 Unreal Tournament 3

Crysis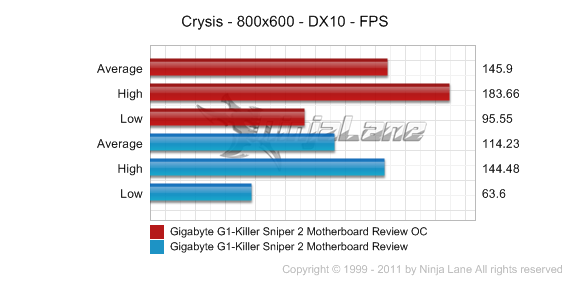 Call of Duty 4 Modern Warfare

Overclocking Conclusion
Overclocking the Sniper 2 was both extremely easy and extremely frustrating. On one hand we have the easy OC button that changed the multiplier from the stock 34x up to 42x which is well within the stock voltage range. You can see CPU and Multimedia performance increases but without a BCLK adjustment memory bandwidth will remain static.

The trouble began when started tuning the motherboard. We normally start by setting the XMP profile to reconfigure the memory timings and the system clock to match what is stored on the module. Sadly this setting would fail to load Windows and sometimes failed at the initial POST. Manually changing the memory settings met with a similar fate which tells us that either the Sniper 2 is not configured to handle manual overclocking, or that we have a hardware incompatibility. Normally these things can be resolved with a BIOS update so if you're having similar issues then look to update the BIOS before swapping out hardware.