reviews
Gigabyte G1-Killer Sniper 2 Motherboard Review
Author: Dennis Garcia

Published: Sunday, August 21, 2011

Discuss in the Forums
Multi GPU Index
The Ninjalane Multi-GPU index is a portable set of data we can use to determine the multi-gpu potential of any motherboard. A higher index number indicates a favorable condition for multiple graphics cards while a lower number indicates a hindrance in one of our leading indicators. Since the Index is not dependent on system architecture it can be applied to any motherboard regardless of processor or chipset generations.
Multi-GPU Scorecard
Index: 2.75
Optimized: 2x
Max Support: 2x
Technologies Supported
NVidia SLI
AMD Crossfire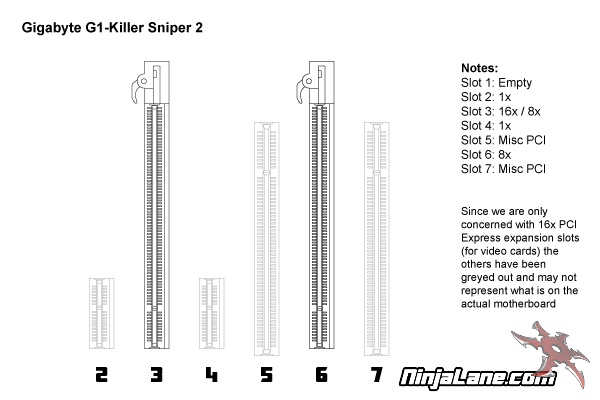 This motherboard will support up to 2 graphics cards and is optimized for dual card operation. Given the minimal multi card support there is no need for any additional PCI Express power.

For best video performance you will want to populate the top most PCI Express slot with your video card and try to avoid the secondary slot since it is hardwired to 8x PCI Express lanes and only active if the slot is populated. Given the distance between the slots if you choose to enable Crossfire be sure your bridge connector is long enough to reach.

Those of you who follow the progression of the Multi GPU index will realize that the G1-Killer is the lowest scoring LGA1155/6 motherboard we have reviewed thus far. However, the Sniper 2 does come with a secret weapon that will eventually change that score.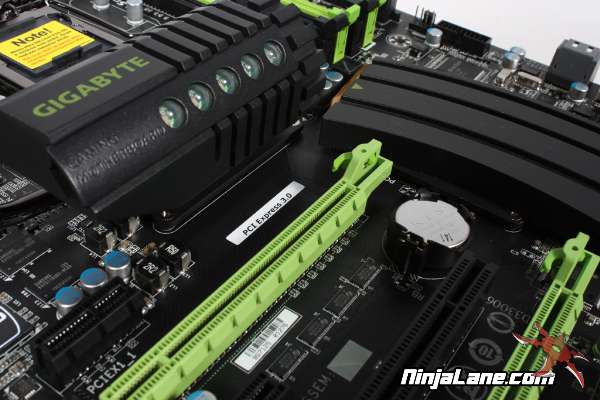 The next generation of LGA1155 processors code named "Ivy Bridge" will feature the same features found in "Sandy Bridge" with the addition of PCI Express 3.0 and wouldn't you know it, the Sniper 2 is wired to work with that processor generation giving you an excellent upgrade path.