News
Ballistix Elite 3200 MHz Quad Channel DDR4
Published:
Thursday, February 09, 2017

| Posted By:

Dennis
More hometown memory reviews! This time the Crucial Ballistix Elite 3200Mhz.
3200Mhz might not sound like much however quad channel processors tend to favor slower memory speeds when compared to the lighter Kaby Lake enabled systems.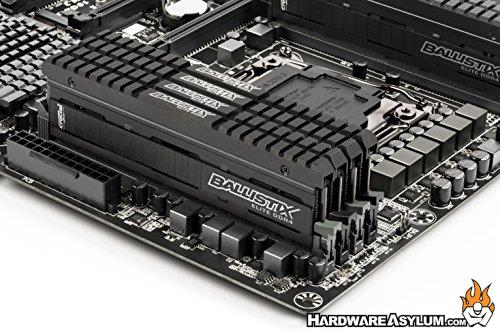 We take a 16GB Ballistix Elite kit from Ballistix and will test and review it. The brand is now separated from Crucial. The 3200 MHz 16GB memory is cool, fast and runs XMP 2.0 memory profiles on Intel platforms as well. Join us as we review some of the fastest clocked bars of memory your money can get you.
These looks pretty good, short and compact yet with some style to the heatspreader. I might have to get a set to play around with.
Related Web URL: http://www.guru3d.com/articles-pages/ballistix-eli...
comments powered by

Disqus