Published: Friday, May 06, 2016 - By: Dennis
News Source: Hardware Asylum
There were some exciting announcements at Dreamhack this evening when Jen-Hsun Huang, the CEO of NVIDIA, announced four new technologies including two new GPUs the GTX 1080 and GTX 1070.
The new GPUs are based on the Pascal architecture and promise to be Faster and more Power Efficient than Maxwell. As Jen-Hsun puts it Energy Efficiency = Performance which really puts an interesting twist on the traditional way we look at performance. Ultimately he is correct and for once increased performance can also save you money.
Some of the other announcements include:
Ansel - The First In-Game 3D Camera with filters, EXR, 360 Degree image capture and Super Resolution at 61,000 pixels. (Yes THOUSAND)
VR Works upgrades to include real-time physics along with a physically based acoustic engine for better audio rendering in VR space.
The final technology is the ability to output 16 video streams from Pascal with the ability to compensate for curved monitors and multi panel displays. It can also render stereoscopic VR screens with lens distortion in a single pass. The main benefit here is higher performance which is greater than 30%.
The most exciting announcement was the launch of the GTX1080 and GTX1070.
GTX 1080 comes with 2560 CUDA cores and run at 2.1Ghz. As many of us know that is well beyond the normal clock rate of Maxwell. That is unless you are running an EVGA 980Ti Kingpin Edition on LN2.
The GTX 1070 features the same Pascal core with a few processing clusters disabled.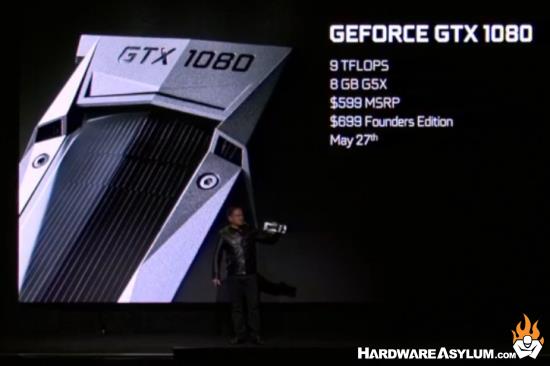 Both cards come with 8GB of Micron GDDR5X memory making them the new performance kings of the GPU world.
I can't wait to see what EVGA does with the chip!

Total images with this post (3) Click "Full Article" below to see the entire post

Full Article

Visit Website