Published: Thursday, January 22, 2015 - By: Dennis
News Source: Email
Maxwell, the new GPU core from NVIDIA has been making headlines over the past several months from amazing gaming accolades to record overclocks above 2Ghz. And, why not, the GPU is fast, power efficent and does 4k with ease.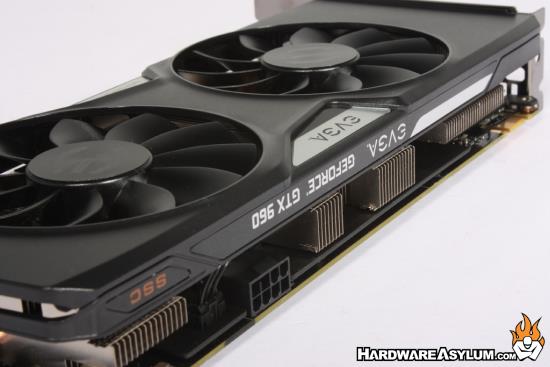 NVIDIA claims that the 60-series cards (GTX 660, GTX 760) embody the "sweet spot" when it comes to gaming GPUs. The new GTX 960 should serve as the new performance leader in mainstream gaming once again giving gamers a reason to upgrade..
Web Reviews
- SLI review: ASUS GeForce GTX 960 Strix @ Guru3D
- nVidia Geforce GTX 960 @ HardwareSpot
- Zotac GTX 960 AMP!-edition @ Bjorn3d
- ASUS STRIX GTX 960 Video Card Review @ Legit Reviews
- MSI GeForce GTX 960 GAMING Video Card Review @ HardOCP
- NVIDIA GeForce GTX 960 Review With EVGA And ASUS @ HotHardware
- EVGA GTX 960 SSC 2 GB @ techPowerUp
- NVIDIA GeForce GTX 960: A Great $200 GPU For Linux Gamers @ Phoronix
- GIGABYTE GTX 960 G1 Gaming Review @ Vortez
- Asus GTX 960 Strix @ LanOC Reviews
- Nvidia's GeForce GTX 960 graphics card reviewed @ TechReport
- NVIDIA GTX 960 Performance Review @ Hardware Canucks
- ASUS Strix Edition GeForce GTX 960 Graphics Card Review @ Techgage
Be sure to check out our own review of the EVGA GTX 960