Published: Wednesday, May 04, 2016 - By: Dennis
News Source: Ninjalane
For those of you looking to build a monster enthusiast level computer system picking a case is by far one of the most difficult decisions you can make. Not only does overall style come into play but you need to make sure everything fits.
Phanteks has upgraded their popular Enthoo EVOLV ATX chassis to support Tempered Glass side panels and 10 position LED light control.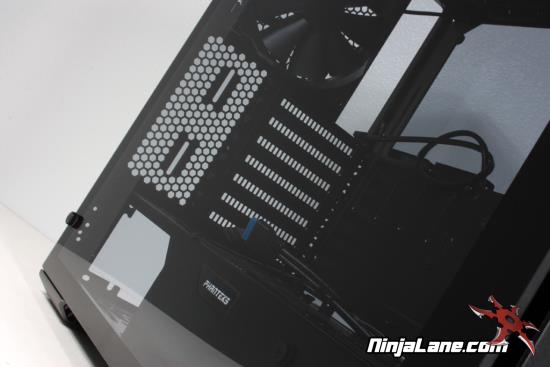 The Phanteks Enthoo EVOLV Tempered Glass Edition takes the design one step further by replacing the standard side panels with shaded tempered glass and improving the LED lighting system to support 10 colors and Phanteks LED lighting strips.
This case is quite good for modding with excellent support for watercooling and no external 5.25" drive bays.