Published: Friday, August 30, 2013 - By: Dennis
News Source: Email
There are a small handful of companies that offer up custom video card designs and of those only three are accessible in the US, EVGA, ASUS, and MSI. Normally I would group Gigabyte in this mix but based on current card designs I have to draw a line between what is "custom" and is custom. (see what I did there?)
As of this news post the much anticipated competition for the EVGA GTX 780 Classified has been released and makes it debut on two review sites. There may be more but I didn't get the memo. You would think that with a super awesome video card like the GTX 780 Lightning they would at least drop a few into the hands of reviewers that actually overclock.
I guess they are reserving excess inventory for MOA 2013.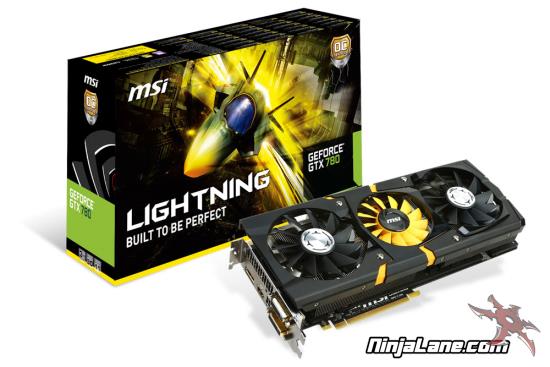 Web Reviews
- MSI GeForce GTX 780 LIGHTNING review @ ???
- MSI GTX 780 N780 Lightning Video Card Review @ HiTech Legion
I'm sure we will see more related to the GTX 780 Lightning in the coming months.

Full Article

Visit Website