Published: Monday, May 13, 2013 - By: Dennis
News Source: Web
One of our readers saw this on Slickdeals and decided to send it in. Turns out NCIX is offering up the standard GeForce GTX Titan video card (branded from EVGA) for a grand total of $950US. Now, before you click away the card comes with free shipping (big bonus) and a copy of the new Metro "Last Night" game title.
Bundle price is like a grand and change but with this deal you can get the card for way less.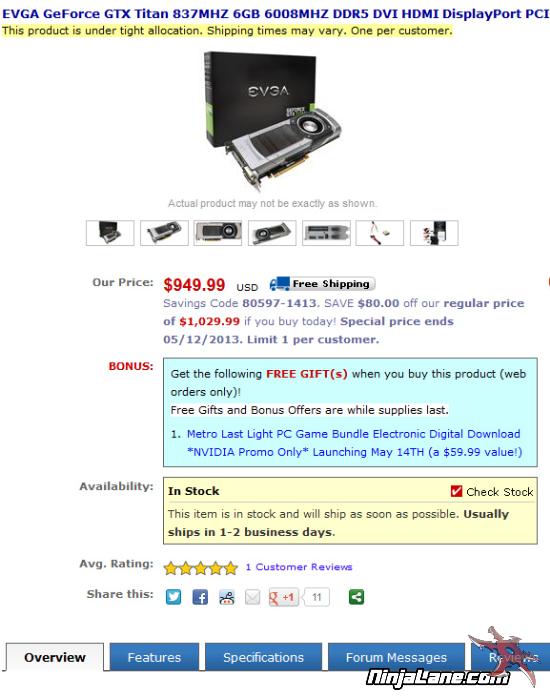 Of course this brings up the question. do you need a GTX Titan to play the latest Metro? and if not are you willing to pay 950 bux to play Metro?
Hummmmmm...