Published: Monday, June 02, 2014 - By: Dennis
News Source: Ninjalane
In Win will be showing a new chassis design at Computex 2014 and has stretched the boundaries of what a computer chassis can be. The new S-Frame is a folded aluminum chassis that is encased in glass and supports 4-way video card configurations and a plethroa of cooling options.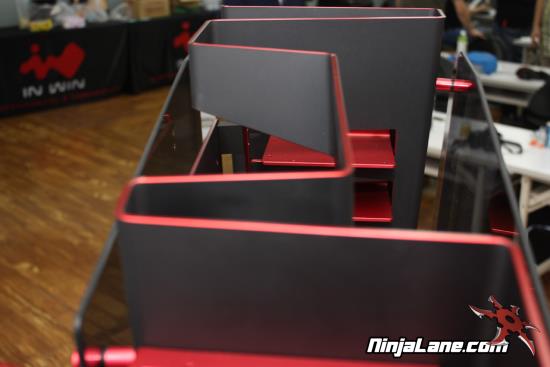 As you can guess a chassis like this isn't going to be cheap but it has a ton of modding potental and sure is amazing to look at.