News
FSP CMT210 Mid-Tower ATX PC Case Review @ ModSynergy
Published:
Wednesday, May 24, 2017

| Posted By:

Dennis
Everyone loves an inexpensive chassis proof of that can be seen in the steady declining PC component sales and the endless number of reddit threads asking for help building a "budget pc".
For a hardware enthusiast budget is often secondary over component choice which doesn't necessarily remove cost from the equation but brings style, features and compatibility forward to ensure the selected product will match the need.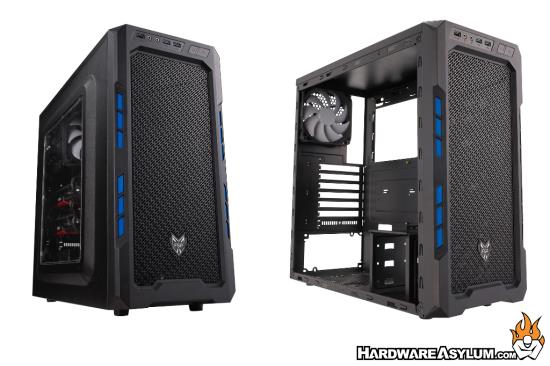 ModSynergy is taking a look at the CMT210 case from FSP. It isn't a bad looking case but does seem to be "sampled" from a few older Cooler Master designs. Maybe that is what CMT stands for.
I'll be reviewing FSP's first ever PC chassis with their CMT210 gaming oriented ATX mid-tower PC case. The CMT210 aims to provide those on a budget a modern PC chassis with lots of cooling capabilities, a sleek interior layout providing lots of expansion abilities including showcasing your SSDs up front, support for both tall air coolers and water cooling, support for lengthy high-end graphics cards, and closing it up with a clear side panel. All of this can be had for a competitive $59.99 USD and I'll be testing the FSP CMT210 to see if it makes your money go the extra mile and is a worthy platform to invest in.
Even if this case is not for you, you cannot fault them for the lack of photos.
Related Web URL: http://www.modsynergy.com/review328.html
comments powered by

Disqus