News
Lian Li PC-O11 Dynamic chassis @ Guru3D
Published:
Saturday, May 05, 2018

| Posted By:

Dennis
Wait what? Lian Li is making aluminum cases again? Readers of Hardware Asylum will remember that the only Lain Li cases that the company can afford to send out for review are part of their mainstream line. And, by mainstream I am talking "cheap" designed for people going to newegg and sorting by lowest price and picking the first thing on the list.
Yes, it really is that bad!
In this review Gu3D is looking at the 011 Dynamic which is taking the standard Lain Li square and adding glass to the front and side. This allows you to see your build from a different, and more dynamic, perspective.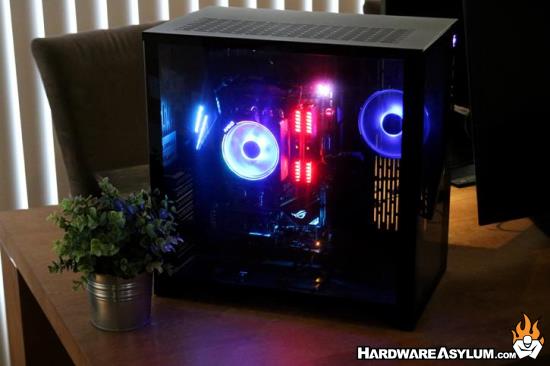 We review the Lian Li PC-O11 Dynamic. Lian-Li parts from being aluminum outfitted, and overhauled the chassis design combining it with a left-side and front-side mounted tempered glass panel. Will this PC case will set a new standard in the industry?
EVGA started this trend to re-think how a chassis was supposed to be viewed. Traditionally a case has a front which is opposite of the PSU and I/O. The side of the case has typically had a window so you can see your build but was never intended to be a show piece. With the death of the external drive bay there is no need for a front and if your case sits on the left side of your desk you can't see anything.
Making the left side the new "front" really makes sense, even if I don't agree.
Related Web URL: http://www.guru3d.com/articles-pages/lian-li-pc-o1...
comments powered by

Disqus