News
ACGAM AG6X Mechanical Keyboard @ TechPowerUp
Published:
Sunday, May 06, 2018

| Posted By:

Dennis
I am a keyboard snob. Not so much that I require a certain switch or wil only touch boards from a certain mfg. No, I prefer a "natural" keyboard, ergo if you will and one that I have grown accustomed to over the past 20 years.
Yes I am speaking of the Microsoft Natural Elite.
I see everyone, and I mean EVERYONE, getting into the keyboard business trying to offer up a better keyboard. Some figured out that putting the letters on the edge of keys would prevent them from wearing off. Thing is my MS Natural is over 10 years old and still shows the letters on all of the keys. So, their attempt at making a better keyboard was to cover up a shoddy product.
TechPowerUp is looking at the ACGAM AG6X. I'm not sure what that means but the picture shows a small, compact, little 10 key less (that is without btw) keyboard without any edges. My wrists just kringe looking at the beautiful glam photo with a reflection effect applied.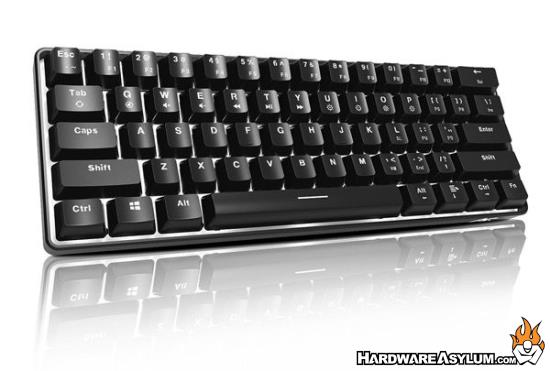 ACGAM is a new company aiming to make a big name for itself with the AG6X keyboard, a small 60% form factor keyboard. Featuring well-thought-out programming, onboard customization for controls and backlighting, a software driver that adds to the user experience, and excellent value for money, this is a keyboard you should definitely check out.
Seems like they put in the work but, is it any good?? Maybe check out the review to find out more.
Related Web URL: https://www.techpowerup.com/reviews/ACGAM/AG6X/
comments powered by

Disqus