News
XFX Radeon RX 5700 XT Ultra THICC II @ TechPowerUp
Published:
Monday, September 09, 2019

| Posted By:

Dennis
It has been awhile since we have seen an XFX review in the wild which is sad since I consider them one of the premier brands when it comes to video card design. TechPowerUp has a review posted of the new Radeon RX 5700 XT Ultra THICC II.
Now, when it comes to product names this one is pretty bad. Sure the "THICC" implies the the triple slot cooler on the card but, also has some sexual overtones making the whole thing a nice failure when it comes to naming.
Or is it?? hummm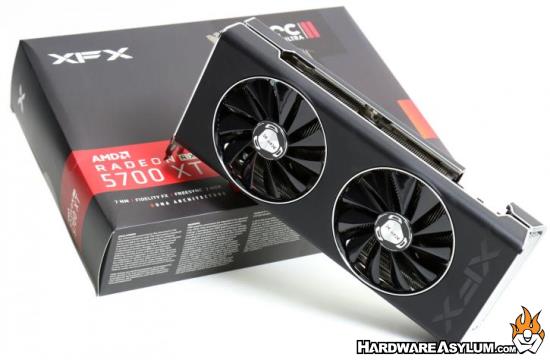 The XFX Radeon RX 5700 XT Ultra THICC II is one of the highest clocked Navi custom designs out there. It is cooled by a large triple-slot, dual-fan thermal solution that runs quieter than the AMD reference card and includes idle-fan-stop. With $440, pricing isn't unreasonable either.
The one nice thing about the card is the overall design of the Ultra THICC II (still a silly name) as it is really quite good. The cooler features a dual fan radiator with a curved aluminum shroud over the entire card, several polished accents which comes off as extremely clean.
Related Web URL: https://www.techpowerup.com/review/xfx-radeon-rx-5...
comments powered by

Disqus