News
Happy New Year from Hardware Asylum
Published:
Wednesday, January 1, 2020

| Posted By:

Dennis
So, funny story
Back in the early days of Hardware Asylum which can be best said as "When Hardware Asylum as actually Ninjalane" I would do a short holiday post. For the fourth of July I might do a digit check to ensure everyone had all their fingers and toes and for Christmas and New Years I might congratulate fellow hardware enthusiasts on another successful year of great computer building.
I would have to look but, I'm pretty sure I haven't done that since Hardware Asylum launched and I'm feeling pretty bad about that. No sense of community, no giving back and I'd like to change that.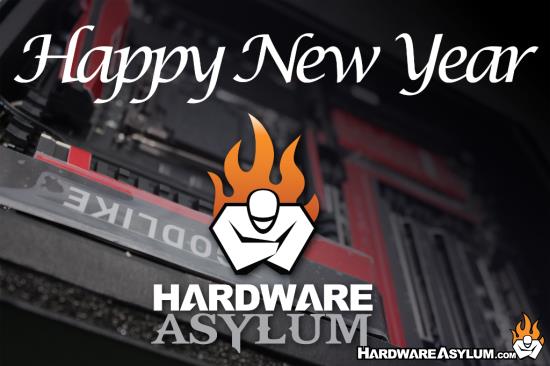 Welcome to 2020, I hope this year serves you well and, if you voted for Pedro, all your dreams will come true.
I have CES 2020 coming up and will be in Vegas for a few days checking out the new tech. After that I'll be recording the January Hardware Asylum Podcast and I'll be publishing a new "State of the Hardware Asylum Address 2020" that none of you will want to miss.
Happy New Year from all of us at Hardware Asylum
comments powered by

Disqus