News
ASUS ROG Crosshair VIII Dark Hero @ TechPowerUp
Published:
Tuesday, November 10, 2020

| Posted By:

Dennis
You can tell how comfortable a company is based on how they name products. For some large corporations they shortcut the issues associated with long names and simply assign a number. It is quick, easy and doesn't cause any backlash unless the model numbers are similar for completely dissimilar products.
On the other hand when companies spend time to assign names to products you can get a wide range of results. Take for instance ASUS, they have a naming template and certain levels of products might get a name like "Rampage" or "Hero". This works great and allows users to quickly understand what they are looking at.
And, then there are those who try to buck the trend and add things like "Ultra" or "Dark" What does this even mean? and, most of all, "what/who is a Dark Hero??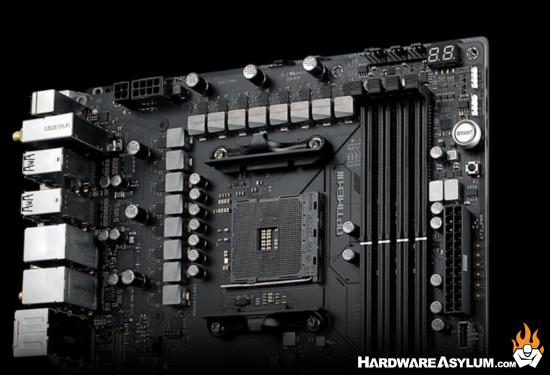 The ASUS ROG Crosshair VIII Dark Hero is a refresh of last year's award winning ROG Crosshair VIII Hero. With an even more powerful VRM, a sleek new look, and, most importantly, no chipset cooling fan, the ROG Crosshair VIII Dark Hero looks to be a worthy upgrade from last year's model.
Accoriding to TechPowerUp, it is a worthy upgrade.
Related Web URL: https://www.techpowerup.com/review/asus-rog-crossh...
comments powered by

Disqus