News
Funky Kit Review - HyperX Fury RGB 64GB DDR4-3600 CL18 Memory Kit
Published:
Tuesday, December 22, 2020

| Posted By:

Dennis
The Fury is here, phj34r the phury!!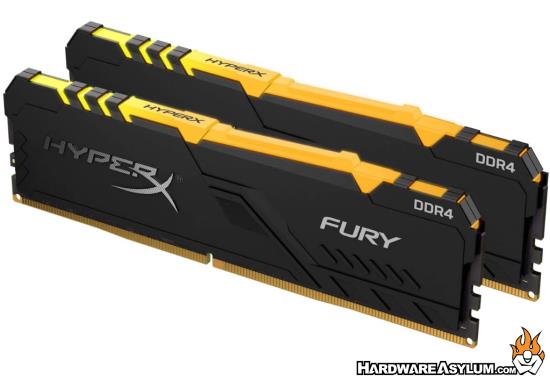 The HyperX Fury RGB 64GB DDR4-3600 are an amazing memory kit for gamers and computer enthusiasts. It combines all the best features for the most demanding of users. HyperX once again delivers high quality, high performance, and outstanding compatibility. Those who are into overclocking will also be satisfied with Fury's great overclocking ability.
As many of us know there are several factors that influence system performance and while most reddit reading gamers will say Video Card I am here to say that the subsystem is the most important part.
Think of it this way. You are sitting in a chair, your hands and feet are bound and someone throws the chair into a 200ft deep pool. You would love to get out of the water before you drown but there is something stopping you.
This metaphor is basically your video card using the crack you have been reading on reddit. Bottom line, processor, memory and motherboard. Three components together that can break these rusty chains.
Related Web URL: https://www.funkykit.com/reviews/memory/hyperx-fur...
comments powered by

Disqus