News
AMD Ryzen 5000 G-Series Launch Day
Published:
Thursday, August 5, 2021

| Posted By:

Dennis
The AMD APU has been a driving force in the PC market allowing users to build an affordable computer and still get enthusiast class graphics performance. In the past the APU was somewhat limited by the "market" and treated as a specialized AIO platform designed to provide out of box performance that may only need DRAM and Storage to be installed. The built in GPU and AMD processor would do the rest.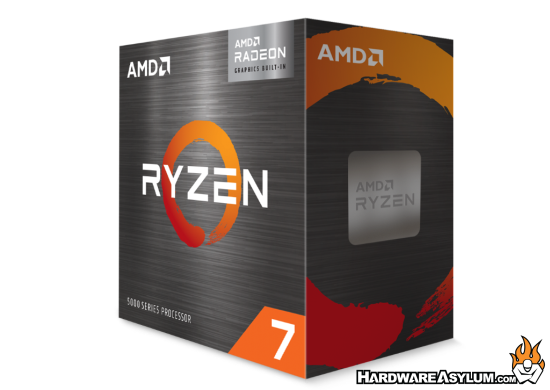 In my opinion the first several generations of APU systems from AMD were total failures because there was no market and very little demand. These days the APU systems would be replaced by a Raspberry Pi, which in some instances is a better platform so why bring it back?.
It would seem that AMD is rebuilding the APU image by harnessing the power of the Zen 3 architecture and Radeon Graphics to create the Ryzen 5000 G-Series. According to AMD this new processor can offer incredible 100 FPS performance in gaming and high-speed content creation while not leaving any of the other AMD technologies behind such as AMD FidelityFX Super Resolution, Radeon Boost, AMD Smart Access Memory and more.
Having such a powerful combination is the key to building an affordable PC and while many enthusiasts will skoff at the notion of gaming on an Accelerated Processing Unit (APU) there are many that welcome the opportunity to build their systems in stages with the option to upgrade graphics at a later time.
Related Web URL: https://www.amd.com/en/processors/ryzen-with-graph...
comments powered by

Disqus