News
Funky Kit Review - Kingston Fury Beast RGB 32GB DDR5-6000 Memory Kit
Published:
Saturday, July 30, 2022

| Posted By:

Dennis
Wait, hold the presses! What the heck is this?? Kingston actually making "good" memory?? First, we have Micron abandoning a well-recognized retail brand with numerous world records all because their DDR5 DRAM is literal junk. And, here we have Kingston stepping up with 6000Mhz DDR5 memory modules that are actually pretty good.
What kind of world is this? Oh, right. it is the real world where the brave and intelligent actually get ahead.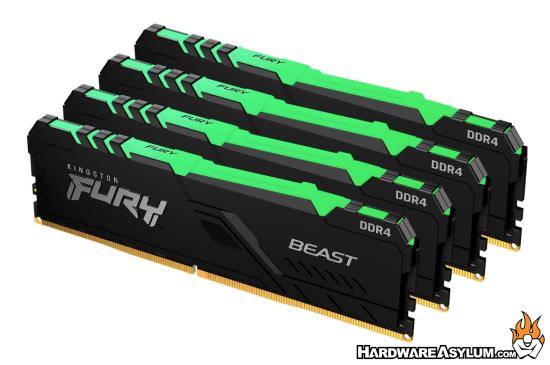 Kingston Fury Beast RGB 32GB DDR5-6000 memory kit delivers high performance, excellent stability, great overclocking potential, and you get all that in an aesthetically pleasing form, with amazing RGB illumination that gives a soul to your PC. Whether you are a gamer or PC enthusiast, you will be fully satisfied with what this memory series has to offer.
The Kingston (formally HyperX, buy not HyperX cause HP) Fury Beast RGB appear to use heatspreaders from the previous generation and look pretty good. I wonder if they have the IR Sync feature or, if they figured out how to actually get all of the RGB lights to blink at the same time.
Maybe Funky Kit has that answer, check out the review!
Related Web URL: https://www.funkykit.com/reviews/memory/kingston-f...
comments powered by

Disqus