News
Noctua confirms AM5 heatsink compatibility and announces free-of-charge upgrades
Published:
Tuesday, October 25, 2022

| Posted By:

Dennis
I have been reviewing Noctua coolers since the very beginning and find them to be some of the highest quality coolers you can buy short of a custom watercooling loop. Sure, you can pick up cheap coolers and expect them to do a good job however, what you won't get is the ability to migrate your cooler from one platform to another.
The Noctua mounting system is truly universal allowing just about any cooler to fit on any CPU provided that you have the correct base and mounting rails. For those of you looking to upgrade to the latest AM4 processor system you can now upgrade your system and keep your exceptional cooler in your build.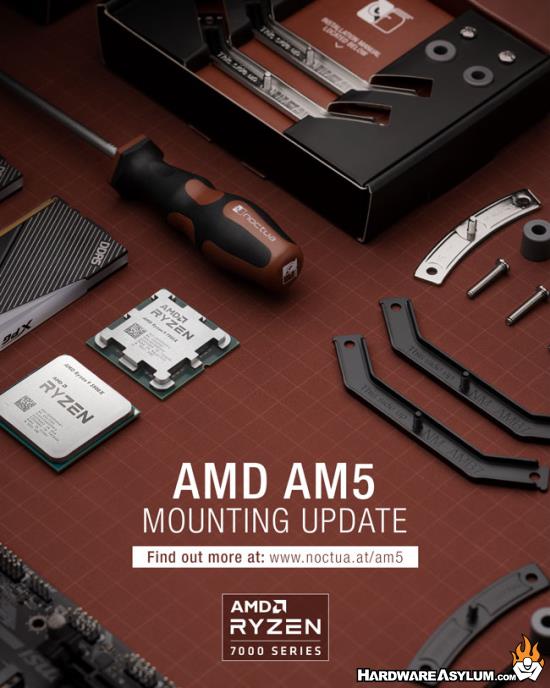 Vienna, September 22nd – Noctua today confirmed that all its CPU coolers and mounting-kits that support AMD AM4 also support the upcoming AM5 socket, except the NH-L9a-AM4 low-profile cooler and the NM-AM4-L9aL9i mounting-kit. For the latter, Noctua announced the new NM-AM5-L9aL9i kit that will be available free-of-charge from end of October. Mounting upgrade kits for older heatsink models that do not yet support AM4 will also be provided to customers at no additional cost.
Of course, if you don't have a Noctua cooler and are looking to pick one up keep in mind that when the AM5 comes out, you'll likely get another upgrade opportunity using the same great Noctua cooler.
Related Web URL: https://noctua.at/en/noctua-confirms-am5-heatsink-...
comments powered by

Disqus