After careful consideration I have decided to transfer all hardware review activities to a new domain. I purchased Hardwareasylum.com in 2012 and have been working hard to build a new and improved Ninjalane on that domain. If you are reading this you have reached one of the archived articles, news, projects and/or reviews that were left behind during the site migration.
Please update your bookmarks and be sure to visit the new and improved Ninjalane at Hardwareasylum.com
CoolerMaster Sileo 500 Case Review
Author:

Jim Manis
Published:
Friday, November 20, 2009

Introduction
Computer cases are one of those things that do not change much over time. They all serve a single basic purpose and are often times only modified slightly to accommodate different tasks. For instance server cases tend to have more places for storage devices and high powered cooling while OEM and mainstream cases tend to be smaller and give up storage flexibility for a lower cost. Very rarely does a case focus on making things quiet.
In this review we'll be looking at the new Cooler Master Sileo 500. The purpose of this case is simple, take the features found in a typical Cooler Master case and include the element of noise reduction.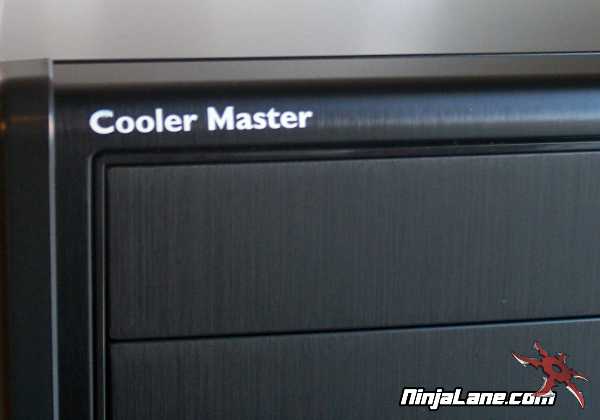 The Noise Challenge
A silent case may seem like a "sales gimmick" to some people, after all how can a case make noise? While it is true that the case itself isn't loud it can help transmit sound. After all it is the fans and other components that actually generate the noise. But the direct noise is only half of the battle, many of the sounds you hear coming from your case can be traced back to all of the moving parts and their affect on the case itself.

For instance hold a fan in your hand and spin the blades with your finger. You will feel a "buzz" or vibration in your hand as the motor's magnets fire and shut off, these vibrations are transferred into the case structure and can produce resonance noises such as humming or rattles. Hard drives also have moving parts that can add their own harmonics to the mix. One of the worst offenders has always been the optical drive as it spins up. Tackling these varying types of sounds requires a variety of different solutions and any silent case will have to handle them all.