News
ASUS ROG ARES II Video Card - Massive Monster or Docile Dog?
Published:
Friday, February 01, 2013

| Posted By:

Dennis
Fancy new HD7990 card from Asus but instead of the normal stock style cooler they opted to include a self contained watercooler and blocks for each GPU.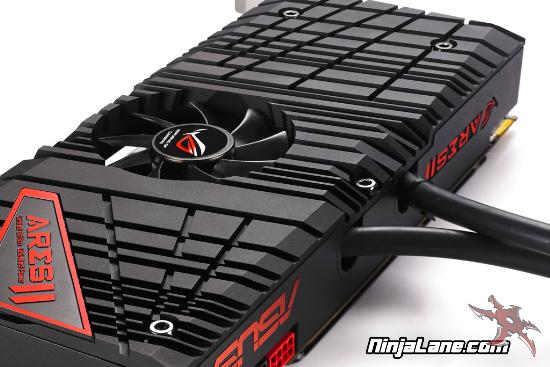 Web Reviews
- ASUS ROG ARES II Video Card Review @ [H]
- ASUS ROG ARES II (Crossfire) review
- ASUS Ares II Crossfire X review: the most extreme graphics card times two
Not sure how this compares to the Devil 13 that was featured in the Ninjalane Podcast but one thing is for sure, Asus is late to the party with this one.
comments powered by

Disqus