News
Nvidia GTX 1080 Ti Launch Day - Titan beware
Published:
Thursday, March 09, 2017

| Posted By:

Dennis
Last week NVIDIA created a rift in the enthusiast world continuum by releasing the much anticipated GTX 1080 Ti. This is no ordinarily GPU but rather a cut down version of Titan XP that is actually faster, due to some creative overclocking.
Overclocking? Yes, Overclocking. That thing NVIDIA has been trying for years to stop is now a mainstay in the Pascal lineup. Now, if they would only bring back extreme overclocking I think my enthusiast life will be complete.
At least for the summer.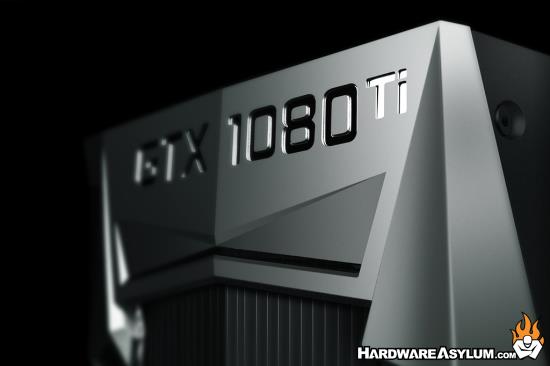 There are a grip of GTX 1080 Ti reviews out there including one from Hardware Asylum!
Nvidia GTX 1080 Ti Founders Edition VIdeo Card Review
Web Reviews
- The NVIDIA GTX 1080 Ti 11GB Review @ Hardware Canucks
- Nvidia's GeForce GTX 1080 Ti graphics card reviewed
- Nvidia GTX 1080 Ti Founders Edition @ LanOC Reviews
- NVIDIA GeForce GTX 1080 Ti Founders Edition 11 GB @ techPowerUp
- NVIDIA GeForce GTX 1080 Ti Review: The Fastest Gaming Graphics Card Yet
- GeForce GTX 1080 Ti Review (what a lame title, sheesh)
There is likely to be way more reviews out there including those from sites that no longer send out press releases. #slackers
comments powered by

Disqus