News
EVGA GTX 1080Ti Kingpin Edition Seen in the Wild!
Published:
Tuesday, July 04, 2017

| Posted By:

Dennis
Ever since the announcement of the EVGA GTX 1080Ti Kingpin edition during Computex 2017 enthusiasts have been eagerly awaiting the release of the coveted new graphics card that not only promises to up your social status among your friends on Twitter but also is guaranteed to deliver 2000Mhz+ overclocking support.
On July 3rd EVGA released the following photo to their twitter account proving that the KPE is real.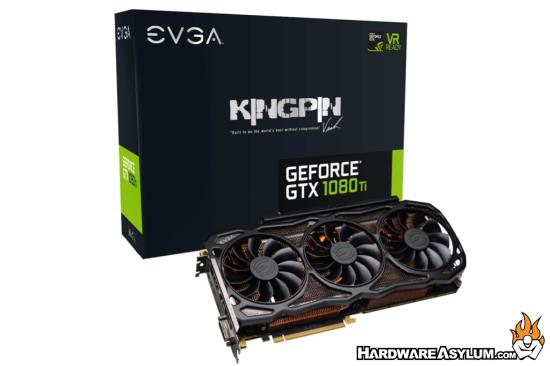 I might have mentioned this before but when Pascal launched "last year" it created a buying frenzy for the new platform and a HUGE void in the enthusiast community that was once filled with overclocking. I'm not talking about casual overclocking either but extreme overclocking with liquid nitrogen and TONs of excessive voltage.
The launch of the EVGA Kingpin edition marks the resurgence of overclocking on the NVIDIA platform. Granted the GPU won't scale like the 980Ti but anything north of 2000Mhz is a huge improvement,
comments powered by

Disqus