News
Ballistix Elite 3466 MHz DDR4 @ techPowerUp
Published:
Sunday, July 16, 2017

| Posted By:

Dennis
It is hard not to be a fan of Ballistix memory given the Crucial and Micron are local companies. In terms of overall speed Ballistix is right up there with other performance memory modules but does lack when it comes to "overclocking" modules.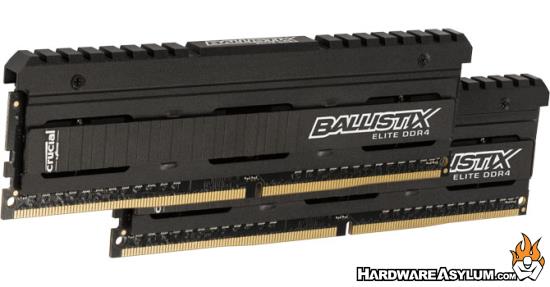 Ballistix Elite DDR4 sticks have been granted a speed bump all the way up to 3466 MHz. We take the 8 GB DIMMs for a spin on Intel's Z270 platform because these sticks are still too Elite for AMD systems.
Crucial/Micron will be releasing some Ballistix Tracer modules later this year that promise to be more than just a throwback to lighted modules from days gone by. Full RGB LEDs and a decent amount of performance to boot.
Related Web URL: https://www.techpowerup.com/reviews/Ballistix/Elit...
comments powered by

Disqus