News
Tt eSPORTS Draconem RGB Gaming Mousepad Review at Modders-Inc
Published:
Monday, July 24, 2017

| Posted By:

Dennis
Remember how we talked about how RGB was taking over and that everything is becoming RGB?? Well the end has begun; we now have a confirmed review of a RGB Mousepad.
I'm not going to pretend that I know this product, cause I don't, and I'm not even going to say I looked at the view, cause I didn't, but, I can tell you that.... umm. wow?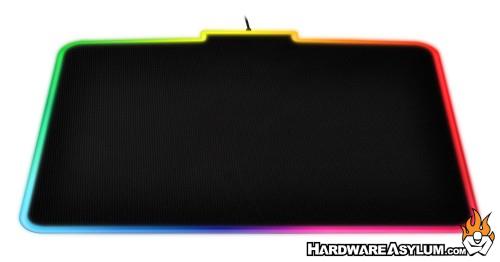 I knew they existed and Darren talks about them quite often on the Hardware Asylum Podcast and here one is in the "plastic" (cause flesh doesn't work)
Tt eSPORTS has injected new life to the boring standard mouse pad with the implementation of a feature they are well-known for lately: RGB LEDs. This colorful feature feels at home on a higher-end product so it is implemented on the new Draconem RGB mousepad series. The original Draconem is made of tough aluminum and integrated a mouse bungee
I'm guessing this little device is USB controlled and might even have a USB passthru for TT Gaming mice so you can control two sets of RGB with a single piece of software., Now wouldn't that be something.
Related Web URL: http://www.modders-inc.com/tt-esports-draconem-rgb...
comments powered by

Disqus