News
XSPC RayStorm Neo CPU Water Block @ TechPowerUp
Published:
Wednesday, November 08, 2017

| Posted By:

Dennis
I'm a fan of XSPC watercooling gear and while I buy plenty of there components I have avoided the waterblocks and compression fittings. Why? they just look damn strange.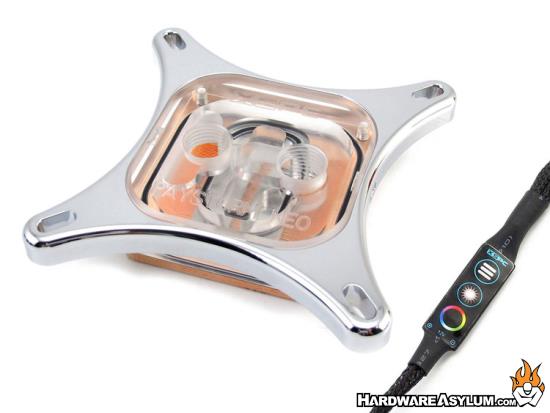 The RayStorm Neo is XSPC taking their flagship RayStorm Pro block and applying a new look to it. Featuring a polished acrylic top, chrome-plated aluminum brackets, and included RGB LEDs with controller, the Neo offers an option to those who want more than a matte/metal top block. Add in a precise installation mechanism and good performance alike and this is a block well worthy of consideration in the sub-$80 market.
The RayStorm blocks look pretty good. they feature a dual barb microchannel design with an accelerator plate to add back pressure and to increase coolant speed. Back in the day I would have been super critical about how water flows though a waterblock and questioned simple block designs like the RayStorm Neo. However, it seems that enthusiasts are not concerned with that anymore and have settled for whatever a company is willing to produce.
Related Web URL: https://www.techpowerup.com/reviews/XSPC/RayStorm_...
comments powered by

Disqus