News
ADATA XPG Gammix S10 M.2 NVMe SSD Review (512GB) @ The SSD Review
Published:
Tuesday, February 13, 2018

| Posted By:

Dennis
I have to be honest here, I saw S10 in the title and was wondering what a mid-sized truck from Chevy had to do with NVMe storage. Then I saw it was from ADATA and it all clicked.
Absolutely nothing.
Yep, it's true, one of the most popular pickups in the mini trucking scene really has nothing to do with computer storage and last I remember the S10 has never made it to Taiwan and if it had with the amount of rain they get it would have quickly rusted out. So, I can only conclude that ADATA is working on something big for their high performance storage market and was hoping I would notice.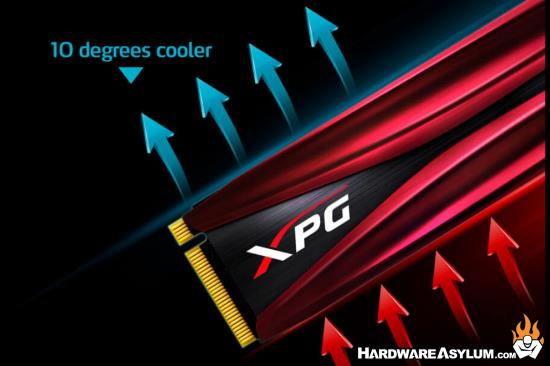 Last year, ADATA's gaming branch, XPG, released their newest product line, the Gammix series, and within that, they released the XPG Gammix S10 M.2 NVMe SSD. This SSD is quite sleek and high-end looking, with its flashy red with black heatsink and blacked out PCB, but its performance doesn't quite match its looks. Although one would think that because it comes with an added heatsink that it is one of the fastest hottest running SSDs out, the truth is actually the contrary. It features a Silicon Motion SM2260 controller and Micron's first gen 32-layer 3D TLC NAND, which is the same hardware as the slowest NVMe SSD we have tested to date, the Intel 600P. It's not a terribly bad thing though, it's just not quite the beast one would be led to believe it is judging by appearance alone. It is, however, stated to deliver faster write performance than the 600P, so there is an improvement we look forward to seeing in today's testing.
Hey, Silicon Motion SM2260. That is the same controller Crucial is using on their MX500 and BX300 SATA drives. Seems like a good thing.
On the positive the XPG Gammix S10 does come with its own heatspreader.
Related Web URL: http://www.thessdreview.com/featured/adata-xpg-gam...
comments powered by

Disqus