News
Antec Torque @ TechPowerUp
Published:
Monday, December 10, 2018

| Posted By:

Dennis
Several years ago there was a casemod that was designed after the MV Agusta F4. It was an amazing mod that basically took a standard case and split it in the middle horizontally from the back forward. They left the front intact and started bending the case making it taller and exposing the internals.
The case was then painted up and became a very popular design that many have replicated. Including Antec.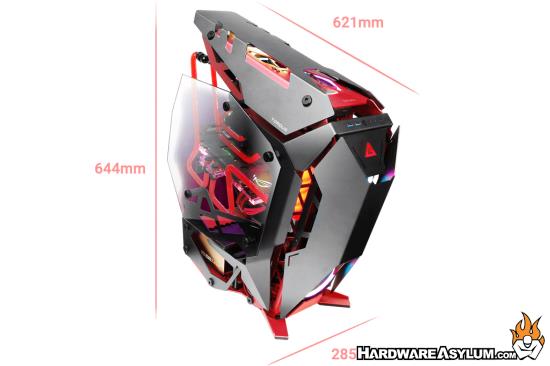 The Antec Torque is the company's take on open air cases. It doubles down on a compact but elaborate look with the usual material mix focusing on aluminium and tempered glass.
I'm all for open air cases and when you can add style that is just icing on the cake.
Related Web URL: https://www.techpowerup.com/reviews/Antec/Torque//
comments powered by

Disqus