Published: Friday, August 02, 2013 - By: Dennis
News Source: Email
I have a Asrock Z87 motherboard in the lab and have to say, the packing is amazing. Twill let you know about the board in the next week or so.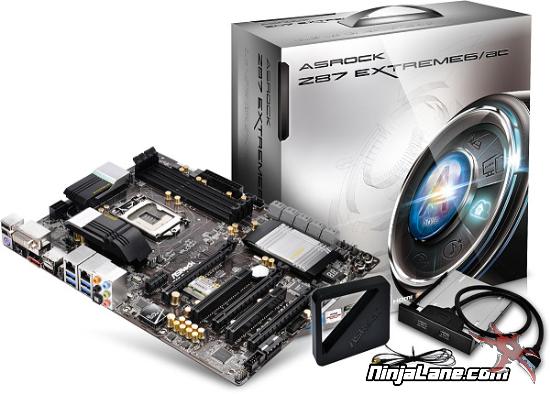 I take my first look at ASRock's Z87 products with the Z87 Extreme6/ac. Packed full of connectivity options, it definitely has Extreme connectivity, but is it perhaps also an Extreme disappointment?
Keep in mind that the Extreme6 is one of the top of the line boards with ample gold caps (for the China market) and Nick Shih's signature along the left edge. Those things alone may not make this board awesome but it does give it some style.