After careful consideration I have decided to transfer all hardware review activities to a new domain. I purchased Hardwareasylum.com in 2012 and have been working hard to build a new and improved Ninjalane on that domain. If you are reading this you have reached one of the archived articles, news, projects and/or reviews that were left behind during the site migration.
Please update your bookmarks and be sure to visit the new and improved Ninjalane at Hardwareasylum.com
Futuremark 3DMark 11 Benchmark Review
Futuremark 3DMark 11 Benchmark Review
Author:

Jim Manis
Published:
Tuesday, December 07, 2010

Physics and Combined tests.
Physics Test
This test focuses on CPU performance by simulating rigid body physics with a large number of objects. This test runs at a fixed screen resolution for all presets. There is no post processing, volumetric lighting or tessellation.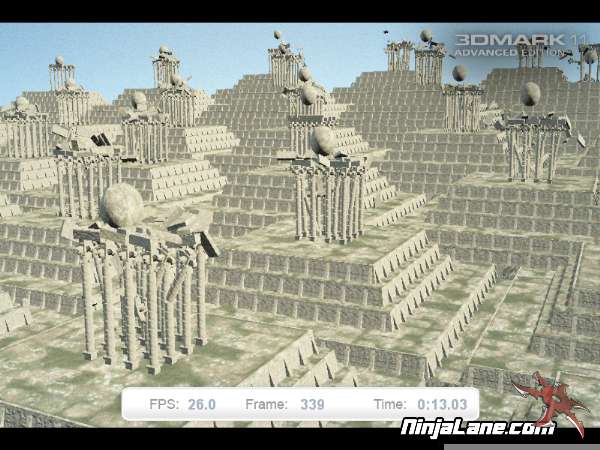 Bullet Physics
3DMark 11 uses Bullet Physics for physics simulation during the benchmark tests. Bullet Physics is a professional open source collision detection, rigid body and soft body dynamics library. The library is free for commercial use under the ZLib license.http://bulletphysics.org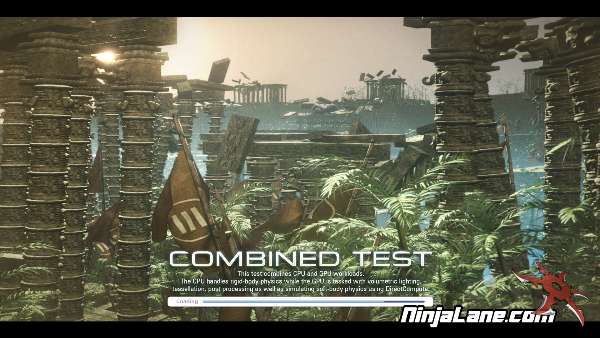 Combined Test
This test combines CPU and GPU workloads. The CPU handles rigid-body physics while the GPU is tasked with volumetric lighting, tessellation, post processing as well as simulating soft-body physics using DirectCompute.
Below we have the three main benchmark settings with the advanced tab open. In this view you can see what tesselation levels, DOF settings are used for each of the three default benches. Also you can see that with the advanced edition you get access to sliders for tesselation settings and a wide host of other parameters.
Futuremark has a nice solid Benchmark in 3DMark 11. I did a TON of performance testing over several days and found the results to be very consistent, and the benchmark ran very smooth the entire time.
We would like to thank
Futuremark
for making this article possible