After careful consideration I have decided to transfer all hardware review activities to a new domain. I purchased Hardwareasylum.com in 2012 and have been working hard to build a new and improved Ninjalane on that domain. If you are reading this you have reached one of the archived articles, news, projects and/or reviews that were left behind during the site migration.
Please update your bookmarks and be sure to visit the new and improved Ninjalane at Hardwareasylum.com
SiSoftware Sandra 2011 Benchmark Review
SiSoftware Sandra 2011 Benchmark Review
Author:

Dennis Garcia
Published:
Monday, November 08, 2010

Introduction
Benchmarking is one of only ways to accurately test, rank, and compare computer hardware, but what is benchmarking? Simply put, it is a way to assign a value to your configuration so that when you make changes you can easily determine if it is better or worse. The type of benchmark used depends on what you are trying to test. If you are testing CPU and Memory subsystems then you will likely run a series of calculations and record the outcome. Harddrives and Disk I/O usually consist of large amounts of data being moved around.

These simple kinds of benchmarks work well when being tested by a single person but what happens when a large group of people are trying to determine the same thing, or better yet, trying to confirm or deny your findings?

Enter the standardized benchmark. These benchmarks are designed to be easy to run, easy to obtain, and with the results that can be shared by a large group of people. One of the most popular of these benchmarks is one produced by SiSoftware called SANDRA.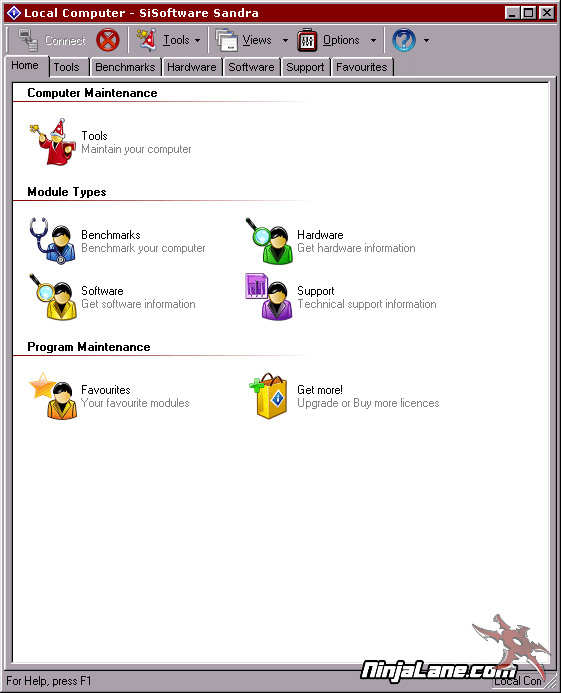 Description from their website
SiSoftware Sandra (the System ANalyser, Diagnostic and Reporting Assistant) is an information & diagnostic utility. It should provide most of the information (including undocumented) you need to know about your hardware, software and other devices whether hardware or software.

Sandra is a (girl) name of Greek origin that means "defender", "helper of mankind". We think that's quite fitting.

It works along the lines of other Windows utilities, however it tries to go beyond them and show you more of what's really going on. Giving the user the ability to draw comparisons at both a high and low-level. You can get information about the CPU, chipset, video adapter, ports, printers, sound card, memory, network, Windows internals, AGP, PCI, PCI-X, PCIe (PCI Express), database, USB, USB2, 1394/Firewire, etc.

In this article we will be looking at the latest version of SiSoft Sandra version 2011.1.17.11 and explain what can expect from the new version.