News
Throwback Time: Chaintech Zenith ZNF3-150 Motherboard
Published:
Thursday, February 02, 2017

| Posted By:

Dennis
Back in the early 2000's AMD was on top of the performance world with a very highly sought after CPU that was not only inexpensive but, fast and loved to overclock. This trifecta was further enhanced by NVidia and their launch into building chipsets along with top notch GPUs.
To enhance performance and make motherboard production cheaper AMD launched the Athlon64 processor platform and things have changed forever. The new processor combined a CPU with a Memory Controller allowing for better performance and lower latency. It also allowed companies like NVidia to develop single chip motherboard solutions and concentrate on connectivity over raw performance.
In this Throwback Thursday I give you the Chaintech Zenith ZNF3-150. This is an NVidia based motherboard using the new nForce3 chipset designed for Athlon64 754pin processors.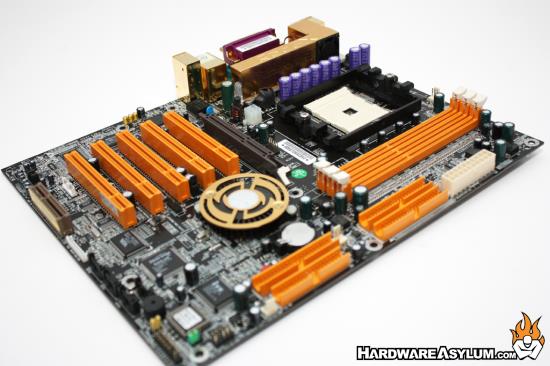 As you can see the motherboard is very colorful with bright orange expansion slots, purple caps and a very large VRM cooler that is not only covered in a gold shield but features an actively cooled heatsink called RadEX. The small fan vented out the back of the I/O panel and seemed excessive at the time considering it was only 4 phases. Of course to keep with the gold theme a small decorative cover can be found on the MCP heatsink and all of the I/O sockets are covered in gold as well.
At the bottom of the motherboard you'll find a short expansion socket which is a dedicated audio port for the CMC (Chaintech Multimedia Card). This was a genius onboard audio solution which was way ahead of its time.
The Chaintech Zenith ZNF3-150 might not have been a very popular motherboard of the era but remains as one of the few boards to really push the limit and deliver a complete solution instead of just a bare motherboard.
comments powered by

Disqus