News
WD Black PCIe NVMe SSD Review (512GB) – Does It Live Up To Its Lineage
Published:
Monday, April 03, 2017

| Posted By:

Dennis
Seems like an interesting title. I'll byte.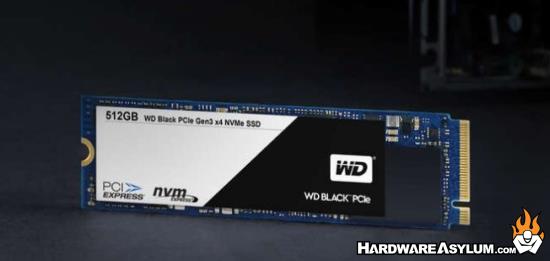 WD Black hard drives have long been the go-to hard drive for many storage consumers. They satisfy the needs of those looking for fast, reliable storage and although they are priced on the high side, they come with a 5-year warranty, which is hard to beat. However, with the release of so many SSDs into the market, WD had been falling behind. Consumers now demand faster storage than what HDDs can offer. WD had no choice but to finally enter the SSD market. Due to this, WD acquired SanDisk, which in turn gave them the necessary tools to make their entrance.

After some months of waiting, they finally released their first SSD, the WD Blue SSD. Similarly designed to that of a current generation SanDisk SSD, the WD Blue proved to be a good first go. For many enthusiasts, on the other hand, other SSD manufacturers are in the limelight. There is what seems to be a plethora of PCIe NVMe SSDs in the marketplace, but WD hasn't had anything to show, until now. Back at CES 2017, WD unveiled the latest edition to the WD Black family, the WD Black PCIe. With an M.2 2280 form factor and PCIe NVMe interface, this SSD delivers speeds that are more than three times faster than SATA SSDs and magnitudes faster than a typical HDD. But, will it stand out in the sea of NVMe SSDs or will it fall short of WD's Black brand lineage? Read on as we take a closer look at it in today's review.
Western Digital is one of the big names in storage and I honestly figured they would be on the SSD bandwagon by now. I guess it took a few generations before they decided that SSD technology has gotten mature enough to build a product for.
Related Web URL: http://www.thessdreview.com/featured/wd-black-pcie...
comments powered by

Disqus