News
NVIDIA Readies TITAN RTX Graphics Card @ TechPowerUp
Published:
Sunday, December 02, 2018

| Posted By:

Dennis
NVIDIA is at it again, this time allowing YouTube channels to "leak" box shots of the RTX Titan video card. NVIDIA even posted an interesting photo to their twitter account which didn't make much sense.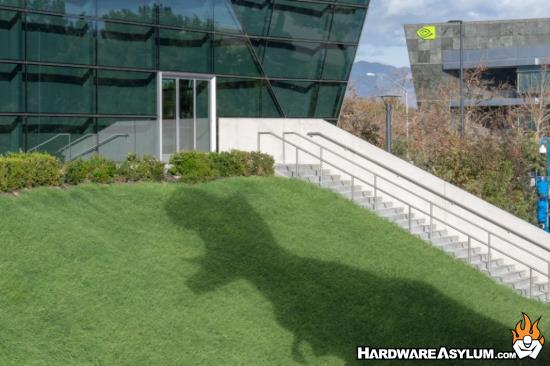 As it would turn out, someone decided to take RTX and make it T-Rx or (T-Rex) and thought it would be funny. Well joke is on them since there is already a T-Rex program for NVIDIA which is a GPU mining software package supporting all sorts of different algorithms.
TechPowerUp has this to say:
NVIDIA is ready with its new flagship halo consumer graphics card, the TITAN RTX. Several video bloggers such as LinusTechTips have apparently already been sampled with this card, and are probably under NDA not to reveal specifications. Given that "Turing" is the only NVIDIA architecture capable of RTX, NVIDIA could be building the TITAN RTX on the largest "TU102" silicon. The GeForce RTX 2080 Ti does not max out this silicon, leaving NVIDIA room to do so with the TITAN RTX.

A maxed out "TU102" should feature 4,608 CUDA cores, 288 TMUs, 96 ROPs, in addition to 576 tensor cores and 72 RT cores.
Gotta love it when YT channels are able to break NDA. Or, what I assume is an NDA since none of the written sites I know have posted anything aside from speculation.
Given that Titan isn't designed to be a consumer card I suspect there a reason to keep things under wraps.
Related Web URL: https://www.techpowerup.com/250158/nvidia-readies-...
comments powered by

Disqus