News
ZOTAC GAMING GeForce RTX 2080 Ti AMP Extreme @ Funky Kit
Published:
Monday, February 18, 2019

| Posted By:

Dennis
There comes a time when you sometimes regret reviewing something. Don't get me wrong I have reviewed my fair share of bad hardware, some of it has been published though most just gets abandoned. The ZOTAC AMP Extreme is "not" ono of them. In fact my only regret is the deal I had to strike to get one AND the fact there hasn't been one since.
You see sometimes hardware leaves an imprint and no volume of drink or juicy apple can fill the void. Well, Funky Kit knows my pain and given their proximity to ZOTAC HQ and ability to barge into Computex meetings with cameras blazing which totally distracts the people I'm talking two has likely secured their place in the linup to get a RTX 2080 Ti AMP Extreme.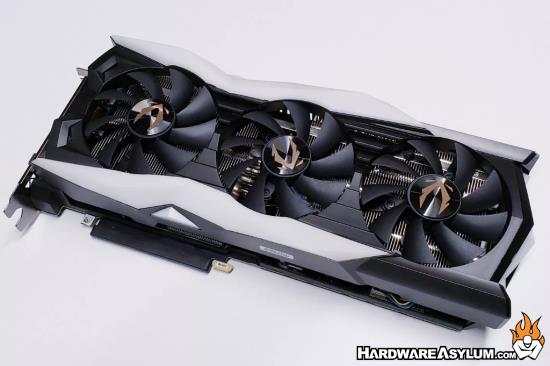 The ZOTAC GAMING GeForce RTX 2080 Ti AMP Extreme is truly a beast of a graphics card, and is more than worthy of our Editor's Choice award based on its phenomenal performance. If you have really deep pockets, and money is no object … then this is one of the fastest graphics card you'll ever get.
Ok, #rant over, time to get back to work

Related Web URL: https://www.funkykit.com/reviews/video-cards/zotac...
comments powered by

Disqus