News
MSI MEG X570 ACE Review @ Vortez
Published:
Tuesday, September 24, 2019

| Posted By:

Dennis
There once was a time when I didn't really like MSI and thinking back on that time it wasn't really so much to the products but how the company treated "me" as someone who wanted to help them promote their brand.
You'd be surprised at how much "that' factors into a reviewers mindset when it comes to deciding what to say about XYZ product.
I say this because over the past several years I have reviewed quite a few MSI products and most of them have made their way as permanent fixtures on my test bench and in the lab under LN2.
Vortez has done a review of the X570 ACE from MSI. This is a Ryzen based motherboard dressed in the new MEG Ace trim. Basically, lots of overclocking support and pleny of onboard features.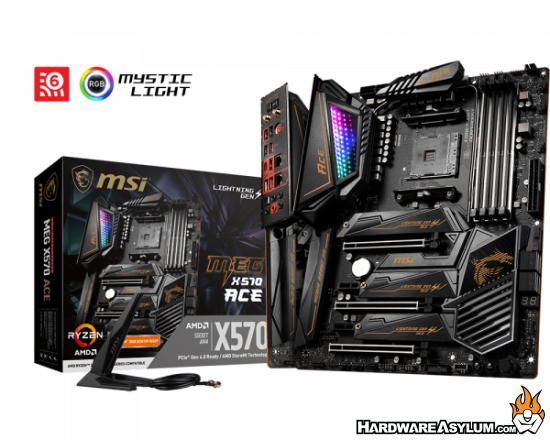 The X570 ACE sports a unique style. There's a large portion of the board covered by extensive heatsinks adorned by a unique dark grey and copper theme, with a mirrored section for impressive RGB lighting. However, RGB lighting as a whole is kept to a minimum, contrary to many manufacturers at the moment.
On a side note I'm not a fan of dedicating an entire page to product specs that were flat out copied from the mfg website. Granted I have been known to sample from the official pages but, it would seem they didn't get the memo that spec pages are kinda worthless.
Related Web URL: https://www.vortez.net/review.php?id=1693
comments powered by

Disqus