News
Corsair iCUE H115i RGB PRO XT Liquid CPU Cooler Review @ ThinkComputers
Published:
Wednesday, February 12, 2020

| Posted By:

Dennis
I don't normally post new from sites that use tracking links in their PR correspondence but, I'm trying to get on the Corsair good side. Yes, I know I'm not a TechTuber or a hardcore Twitch gamer but, I do review hardware and when I put my mind to it, I can do a pretty good job.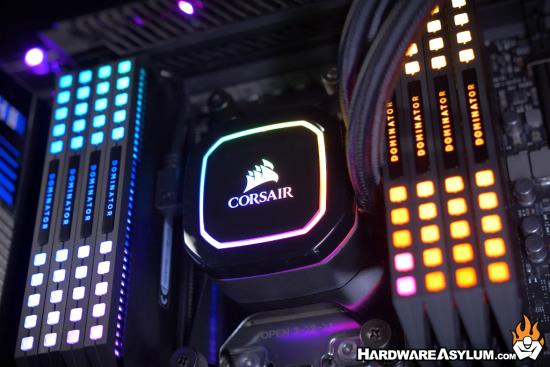 Corsair has been in the all-in-one (AIO) cooler game for years, constantly changing up their products for improved performance and aesthetics. We have looked at many of their AIOs in the past, most recently the H115i RGB Platinum. Today we are back with an AIO from Corsair's latest lineup of iCUE RGB PRO XT coolers, the H115i RGB PRO XT Liquid CPU Cooler. This new AIO pairs Corsair's latest waterblock and pump design with addressable RGB lighting, a 280mm radiator, and two 140mm ML fans for quiet cooling performance.
Of course the golden ticket is when Corsair flies you out to Computex in Taipei Taiwan just to attend their "Computex Bash" and then shove you in a super small hotel suite so that professional journalists cannot even get a meeting to see the new hardware.
Ya, that happened once. I showed up anyway and got a FULL tour despite being told I couldn't go. The party was pretty fun too and the Techtubers who attended (cause they had to) all looked miserable.

so, that is a thing
Oh, and while I was ranting about the whack marketing practices of Corsair I totally dissed on the Thinkcomputers review of the new iCUE liquid cooler. This is one of their standard AIO coolers that we have seen over and over again. I'm sure it is a super good cooler, now the new memory, that is something to dr00l over.
Related Web URL: https://thinkcomputers.org/corsair-icue-h115i-rgb-...
comments powered by

Disqus