News
Palit GeForce RTX 2080 Super Gaming Pro OC @ TechPowerUp
Published:
Sunday, March 8, 2020

| Posted By:

Dennis
Palit isn't a big brand in the US but from what I remember they are "the" video card maker in the EU, similar to how EVGA is the defacto USA brand. Because of this it is difficult to keep track of what Palit does aside from buying Gainward and killing off one of the best video card makers in the business.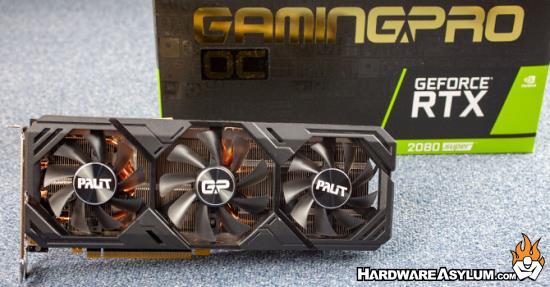 Palit's RTX 2080 Super Gaming Pro OC is a new variant with a triple-slot, triple-fan cooler, to replace their dual-fan designs. It delivers solid temperatures and noise levels. At $720, the card is priced very reasonably, yet includes a factory overclock, idle-fan-stop, and backplate.
Say it aint so plucky!, a RTX 2080 Super with a triple slot cooler?? Where are they getting their market research, Hong Kong?? (Zotac for those of you who are GPU challenged.)
Actually, one look at the cooler and I think we know that to be true.
Related Web URL: https://www.techpowerup.com/review/palit-geforce-r...
comments powered by

Disqus