News
AMD Ryzen B550 Launch Day
Published:
Tuesday, June 16, 2020

| Posted By:

Dennis
AMD Ryzen fans rejoice! The B550 is here, I repeat, the B550 is HERE. Err, I don't have one cause: reasons but you get the gist. So, the point of the story is that the AMD B550 Chipset based motherboards have been released and everyone is going nutz over them.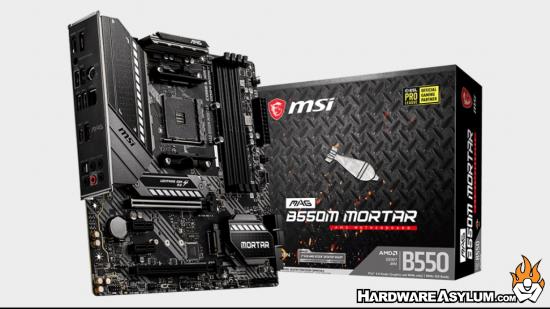 With some luck all the fanbois and fangurrls will be juiced up to get a taste of the B550 goodness. If I remember correctly these are the boards you cannot overclock (or at least are not supposed to be able to overclock) making them pointless wastes of time, effort and silicon.
BUT...
The B550 is also one of the highest selling most'est profit making motherboard any company can release so, somewhere along the lines we have failed.

Web Reviews:
Gigabyte B550 Aorus Master @ Guru3D
MSI MAG B550 Tomahawk Review @ Vortez
Asus ROG Strix B550-I Gaming @ LanOC Reviews
Gigabyte B550I AORUS Pro AX @ TechPowerUp
Gigabyte B550 AORUS Pro @ TechPowerUp
ASUS ROG STRIX B550-F Gaming (WiFi) @ TechPowerUp
If you are in the market be sure to check them out.
comments powered by

Disqus