News
Stand-Alone D5 With a Quantum Top from EK
Published:
Tuesday, June 16, 2020

| Posted By:

Dennis
EK® Water Blocks, the world-renowned premium liquid cooling manufacturer, is releasing the EK-Quantum Inertia D5 PWM D-RGB standalone pump units. These standalone pumps are an evolution of the very popular and successful EK-XTOP Revo D5 PWM pumps, now available with sophisticated D-RGB LED lighting and an updated design aligning with the EK Quantum Line.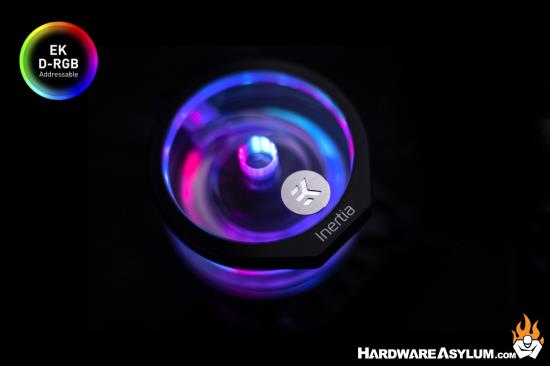 EK-Quantum Inertia D5 PWM D-RGB is a high-performance liquid cooling pump, built around the market-proven genuine D5 pump and the new Quantum Inertia top with an advanced vibration-reducing mounting clamp.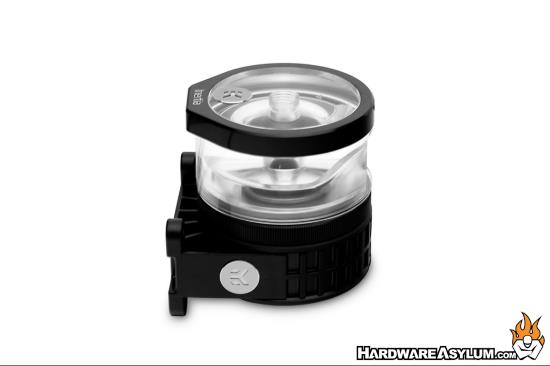 The D5 pump is equipped with an electronically commutated spherical motor. In a pump with a spherical motor, the only moving part is a spherically shaped rotor which in this pump is held in place by a bearing ball made of ultra-hard and wear-resistant ceramic. The Revo D5 pump volute/body system features a fully rounded design thus offering greater usability, allowing installation at any angle within 360° of rotation. A special rubber shock absorber is used to de-couple the main pump body from the mounting clip for silent operation, free of vibration-induced noise. Additionally, horizontal and vertical positioning is supported for easier tube routing possibilities.
Inertia standalone pumps come in two different models, with either a CNC-machined black POM acetal or CNC-machined cast-acrylic. Both the 50cm long power cable and 60cm long PWM signal cable are equipped with black sleeving.
comments powered by

Disqus