Published: Friday, June 28, 2013 - By: Dennis
News Source: Ninjalane
I personally got to see this case a number of times at Computex and have to say, its good and a creative but really a re-hash on an old case design from the 90's. Not always a bad thing and in this case quite good.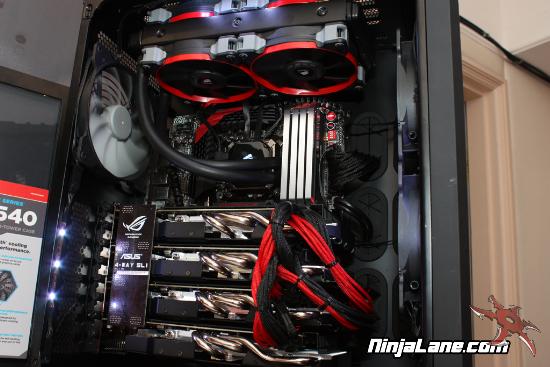 This design we are talking about is something we have only really seen in very large and expensive cases. But in the case of the Carbide Air 540, it is much smaller and having many of the same features you would see in a typical enthusiast case. Besides the design, Corsair is marketing the Carbide Air 540 as the perfect case to get good airflow to all your components like the GPU, CPU, memory and motherboard.
Of course despite all my grumblings I would like to evetually do a review or this case or even purchase it for myself because I like the concept and think it has a bright future in the enthusiast space.