After careful consideration I have decided to transfer all hardware review activities to a new domain. I purchased Hardwareasylum.com in 2012 and have been working hard to build a new and improved Ninjalane on that domain. If you are reading this you have reached one of the archived articles, news, projects and/or reviews that were left behind during the site migration.
Please update your bookmarks and be sure to visit the new and improved Ninjalane at Hardwareasylum.com
Raidmax Blade Case Review
Author:

Garrett Perron
Published:
Wednesday, November 30, 2011

Introduction
As enthusiasts, we tend to focus on our hardware and make sure we have the best system we can afford and will often push aside, and often ignore, anything less expensive thinking that we can't use it. But what if you are building a system for a friend/family member on tight budget or want to give that store bought PC a new look? As enthusiasts we know that research is key and finding the right case can often be the tipping point between a successful build and a happy client or something they make horror movies from.

In this review, we take a look at a new case from Raidmax simply named, Blade. Blade offers you a solution when you need a great looking case with plenty of features and an attractive price.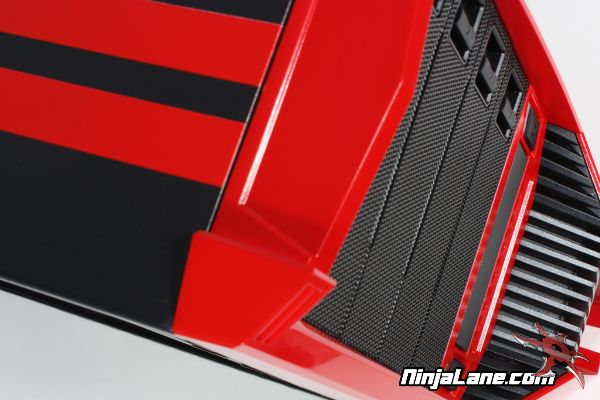 Specifications:
Model: ATX 298WR
Motherboard: ATX, Micro ATX
Drive Bay External: 4 x 5.25", 1 x 3.5"
Drive Bay Enternal: 4 x 3.5"
Cooling System Front: 1 x 120mm Blue LED Fan
Cooling System Back: 1 x 120mm Fan
Cooling System Side: 1 x 120mm Fan (Optional)
Expansion Slot: 7 Standard ATX
Dimension: 535mm (L) x 180mm (W) x 455mm (H)