After careful consideration I have decided to transfer all hardware review activities to a new domain. I purchased Hardwareasylum.com in 2012 and have been working hard to build a new and improved Ninjalane on that domain. If you are reading this you have reached one of the archived articles, news, projects and/or reviews that were left behind during the site migration.
Please update your bookmarks and be sure to visit the new and improved Ninjalane at Hardwareasylum.com
Cooler Master V6 GT Heatsink Review
Author:

Dennis Garcia
Published:
Tuesday, June 29, 2010

Introduction
Heatsinks are a normal part of any modern computer and are designed to keep your components cool enough to run. Given these devices are utilitarian in nature there is rarely consider what they should look like. Some are massive towers of heatpipe and radiator while others might be a simple chunk of metal with fins extruded from the surface. The key point to take away from this is that heatsinks rarely look, good.

Until now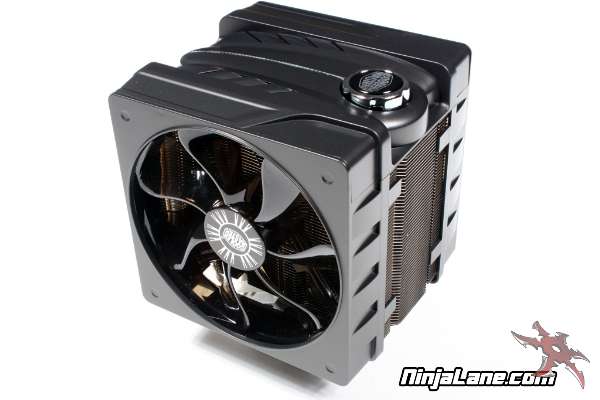 In this review we will be looking at the new V6 GT cooler from Cooler Master. This is a dual fan tower style cooler that not only is designed for 200+ Watt applications but comes with a series of shrouds to hide any indication that this might be a heatsink.

The V6 GT builds on some of the design styling found on the popular V8 cooler but improves on them by making the entire package more compact and with a higher peak load capacity. The compact design ensures that this cooler will fit on more systems with fewer clearance issues typical of larger heatsinks.