After careful consideration I have decided to transfer all hardware review activities to a new domain. I purchased Hardwareasylum.com in 2012 and have been working hard to build a new and improved Ninjalane on that domain. If you are reading this you have reached one of the archived articles, news, projects and/or reviews that were left behind during the site migration.
Please update your bookmarks and be sure to visit the new and improved Ninjalane at Hardwareasylum.com
OCZ Reaper Triple Channel PC3 15000 6GB Memory Review
Author:

Will West
Published:
Wednesday, February 03, 2010

Introduction
There are several things to consider when building a new system and your choice in memory can have a profound impact on system performance. Needless to say, choosing the right module is rather important. Ideally you want the fastest module you can afford, but speed goes beyond the rating on the package. In this review we will be looking at a set of triple channel OCZ Reaper memory modules.

The OCZ Reapers are DDR3 PC3-15000 memory modules rated at 1866Mhz. This is a triple channel kit optimized for the Core i7 on the Intel X58. All of the modules are tested in a matched set to ensure superior compatibility and performance. The kit featured in this review is a 6GB memory kit in the typical 3x 2GB configuration.

Reaper modules are designed for the enthusiast who is looking to get the most from their system but worries about excess heat. As many of us know memory modules are inherently difficult to keep cool. They receive limited airflow and often run hotter than you would expect. The Reaper HPC Series attempts to tackle the heat issue by using an innovative heatpipe design to simply move the heat away from the memory module, and into cooler air.

Under normal operating conditions excess heat isn't an issue, however under overclocked conditions the added voltage and speed can quickly saturate a heatspreader to the point of instability and system crashes.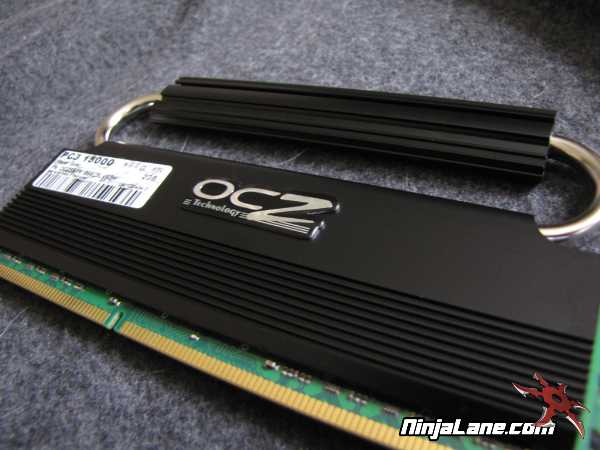 Memory Module Specification
Brand OCZ Series Reaper HPC
Model OCZ3RPR1866C9LV6GK
Type 240-Pin DDR3 SDRAM
Capacity 6GB (3 x 2GB)
Speed DDR3 1866 (PC3 15000)
Cas Latency 9
Timing 9-9-9-28
Triple Channel Kit
Designed specifically for the Intel X58 chipset / Core i7
Recommend Use High Performance or Gaming Memory
Warranty Lifetime limited
For a complete list of current specs please consult the
OCZ Website