reviews
EVGA X58 SLI LE Motherboard Review
Author: Dennis Garcia

Published: Monday, July 06, 2009

Discuss in the Forums
Benchmarks - Overclocked
As with all of our reviews we pit the default speed system against the overclocked one in a head to head byte match. The results of this are below. The effective overclock for these tests is 4.2Ghz @ 200Mhz. The system would boot and run quite well at 4.5 Ghz @ 215Mhz however it wasn't stable enough to run our benchmark suite so we decided to say goodbye to 300Mhz worth of extra overclock.

Our memory did keep up rather well, in fact the 200Mhz Host Clock setting is a perfect frequency match for the PC12900 DDR3 modules.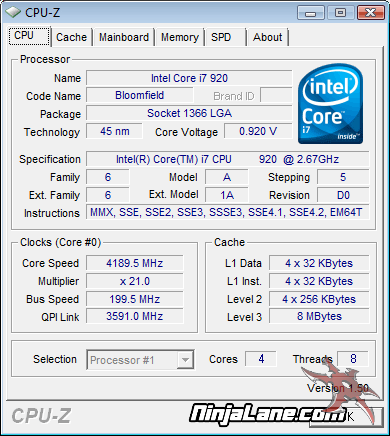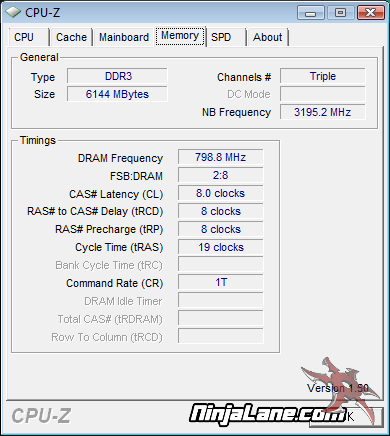 SiSoft Sandra Various Overclocks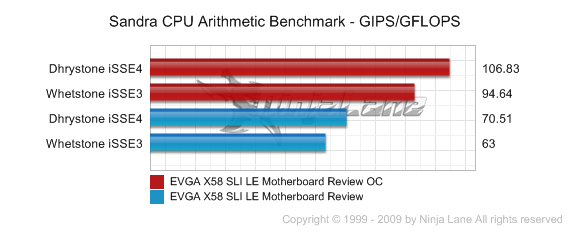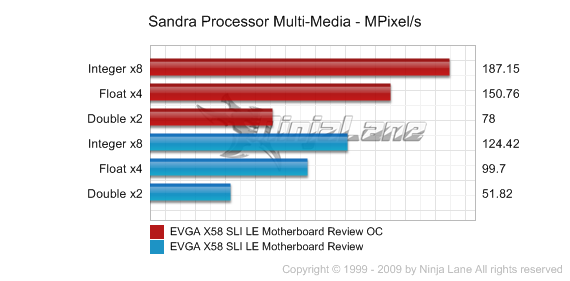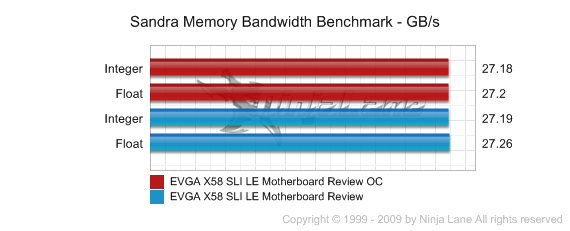 Quake 4

Unreal Tournament 3

Overclocking Conclusion
The overclocking experience on the EVGA X58 LE was a little different than most of the other X58's we have reviewed. Some of this was due to learning the new D0 stepping and what it required to run. However after a few failed attempts it seemed that 215Mhz Host Clock was clearly in our grasp.

Sadly at 215Mhz we ran into stability issues likely due to excess chipset heat or from running our G.Skill memory past the recommended 1600Mhz. Either way backing down to 4Ghz proved to be completely stable and with turbo mode enabled netted us a free 200Mhz extra.

Take note of the Sandra memory performance, when the system is overclocked we had to disable the XMP profile, however since the memory clock matches the XMP clock the performace is virtually identical.