articles
Core i7 Dual Channel vs Triple Channel Memory Test
Author: Jim Manis

Published: Thursday, April 23, 2009

Discuss in the Forums
Sandra 2009
Sandra is a software collection of synthetic benchmarks that will give us a basic idea as to what a system is capable of. It should be noted that SiSoft numbers change depending on what version you have installed; these were recorded using Sandra Professional Business Version 2009.1.15.42

All of the memory tests used in this review are available to the public so you can evaluate your systems performance and compare. For our purposes we will be focusing on just the memory portions of the benchmark.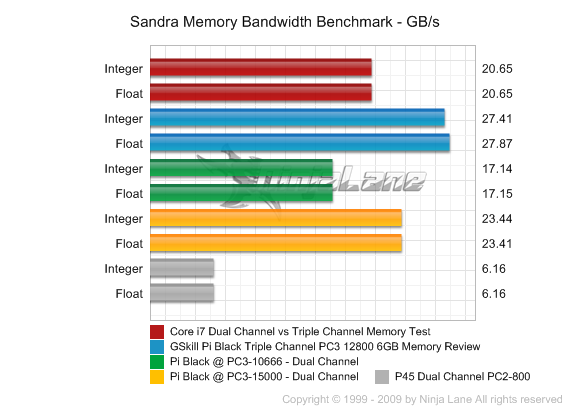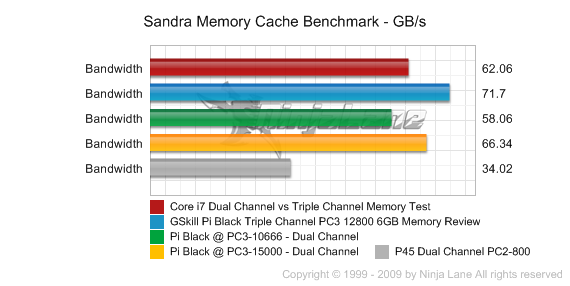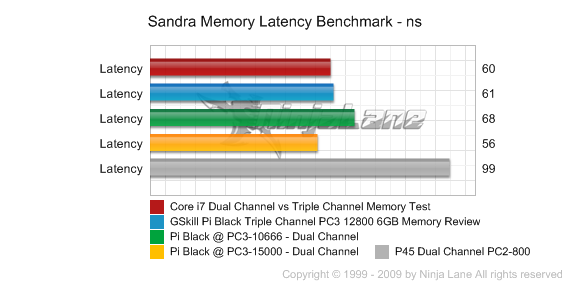 Sandra Conclusion
Well the results look very conclusive and as you may have guessed triple channel DDR3 at 1600Mhz wins out by a significant margin. Even at 1866Mhz the dual channel setup had no chance but did show some improvement. As we mentioned before a single test cannot tell the whole story. Memory latency or the time it takes to fetch information from the memory back has improved in dual channel mode and the obvious improvements over the previous generation architecture can be seen here as well.

Next we will look at Everest Ultimate and see how it compares.