News
MSI X299 SLI PLUS @ techPowerUp
Published:
Tuesday, August 08, 2017

| Posted By:

Dennis
Cannot say I approve of XPower going away but, in this fine world of gaming boards that aren't any good for gaming and RGB LEDs everywhere it makes sense to simply go meta and call things how they are.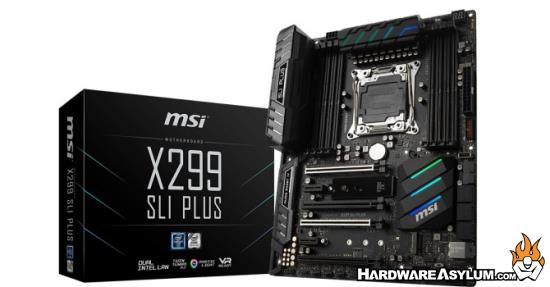 MSI has gone and stripped "GAMING" and "X-POWER" from its motherboard, and what's left is what we've got to look at today. MSI's X299 SLI PLUS is exactly what its name says it is and not much more... or is it more than anyone could have hoped for?
I hope it doesn't come back to byte them. Afterall some companies have gone under once they changed their brand marketing. *cough*Foxconn*/cough*
Related Web URL: https://www.techpowerup.com/reviews/MSI/X299_SLI_P...
comments powered by

Disqus