News
SK hynix to Introduce Consumer PCIe NVMe SSDs at CES 2020
Published:
Saturday, January 4, 2020

| Posted By:

Dennis
Seoul, Korea – December 27, 2019 – SK hynix Inc. (or "the Company," www.skhynix.com), a global semiconductor maker based in Korea, is set to introduce its newest offering of "Gold P31" and "Platinum P31" PCIe NVMe Solid State Drives (SSDs) at the Consumer Electronics Show (CES) 2020, which will be held on January 7–10 in Las Vegas, Nevada. The drives are built with SK hynix's 128-layer 4D NAND flash, only six months after the Company announced the mass production of the world's first and highest vertical stack for NAND flash, demonstrating the chipmaker's technological edge.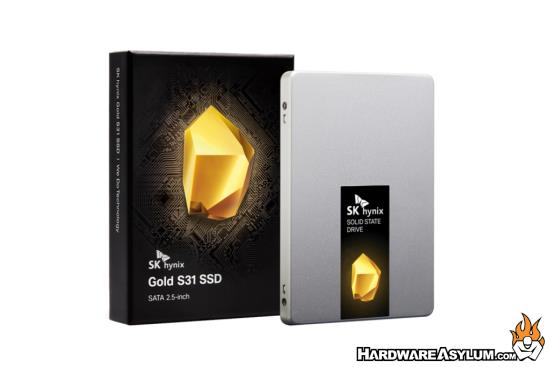 As a leading manufacturer of memory chips, SK hynix builds and supplies its own DRAM and NAND flash devices, as well as SSD controllers designed and developed in-house. The company has a proven track record as a major supplier to global OEMs including top-tier PC makers, who have trusted and purchased SK hynix's SSDs for nearly a decade now. As a next step, SK hynix is now expanding into the consumer market with its newest drives.
"SK hynix's new SSDs were built as premier solutions for users seeking advanced performance to run multimedia tools and the most demanding of PC games," said a company spokesperson. "We are excited to introduce SK hynix's Gold S31 SATA, Gold P31 PCIe, and Platinum P31 PCIe SSDs for the first time at CES, at a time when the brand continues to expand its presence in the United States."
The new Gold P31 and Platinum P31 PCIe SSDs will be on display at SK hynix's booth #13529 in the Las Vegas Convention Center's Central LLCC Hall. Before this newest addition, SK hynix launched "SuperCore" series of consumer SSDs starting with Gold S31, the 2.5-inch SATA III SSD offering the industry's best-in-class speed and reliability, available on Amazon in the U.S.
About SK hynix
SK hynix Inc., headquartered in Korea, is a top-tier semiconductor maker that offers DRAM, NAND flash, and CMOS Image Sensors (CIS) for a wide range of renowned electronics makers across the world. The company's shares are traded on the Korea Exchange, and the Global Depository shares are listed on the Luxemburg Stock Exchange. Further information on SK hynix is available at https://www.skhynix.com and https://news.skhynix.com.
comments powered by

Disqus