News
Sound Blaster X5: Make Your Audiophile-grade Headphones Sing
Published:
Tuesday, January 31, 2023

| Posted By:

Dennis
SINGAPUR – 31. January 2023 – Creative Technology today launched Sound Blaster X5, its latest USB DAC and amplifier sound card that ticks all the boxes on a discerning audiophile's gear wish list. Decked with class-leading components, breakthrough audio technologies, a comprehensive connectivity profile and sporting a premium look and feel in a sleek build, the X5 simply pulls out all the stops as a compelling audio solution like no other.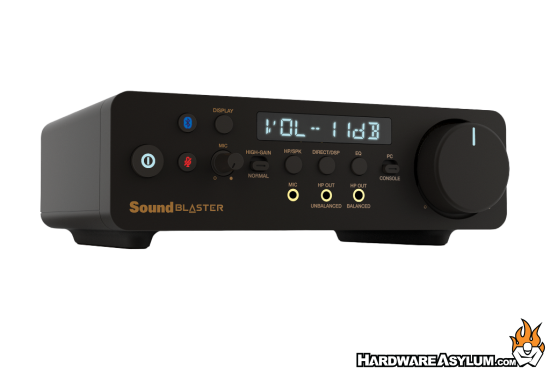 This is It for Pristine Audio
Sound Blaster X5 personifies the best of Creative's audio engineering and design expertise, equipped with audiophile-grade components to achieve exceptional audio quality. It is the first Sound Blaster to feature a dual-DAC design - 2 Cirrus Logic CS43198 DACs deliver high-resolution lossless playback in 32-bit / 384 kHz over PCM with ultra-high dynamic range of up to 130 dB DNR. These DACs can also decode audio formats in DoP128 and DSD256 for high-fidelity audio streaming. Audio distortion is practically non-existent with an oversampled multi-bit modulator for an incredibly low Total Harmonic Distortion rating of 0.00018%.
From studio-grade headphones with impedance of up to 600 ohms, including the most demanding planar-magnetic headphones, to sensitive in-ear monitors with 1 ohm output impedance, Sound Blaster X5 drives them all effortlessly. The award-winning Xamp discrete headphone bi-amplification technology, which is found in the high-end Sound Blaster AE series and Sound BlasterX G6, receives a design upgrade that, coupled with a dual-DAC and dual-Xamp configuration, delivers a fully-balanced headphone output and experience on the X5. A next-level design for audio fidelity makes its debut, using 2 dedicated Xamp circuits that amplifies the left and right channels separately in isolation throughout the entire chain of amplification, effectively eliminating in-circuit interference, noise and cross-talk. What makes the X5 stand out even more is the fact that this type of audio design is a rare find in its price category (sub-US$300).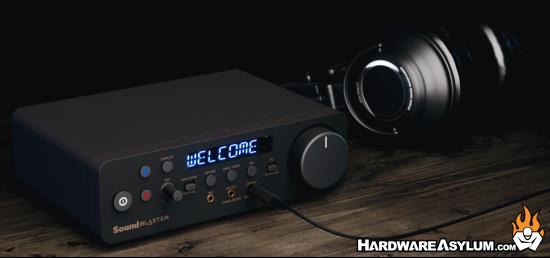 Audiophiles with a lean to customize their own audio signatures can do just that with the Sound Blaster X5. When connected to the Creative app, they can make adjustments with a 10-band equalization frequency graph, add on Acoustic Engine effects like Surround, Crystalizer, Bass or Dialog+, or use CrystalVoice to improve communication quality. When in the mood for gaming, Scout Mode enhances in-game audio cues to highlight details for a competitive edge.
Sound Blaster X5 also supports ASIO 2.2 for low-latency playback and recording, as well as easy access to multiple audio inputs and outputs.
Full Marks for Connectivity
Sound Blaster X5 is a competent audio hub in its own right; its versatility means it is also compatible with various devices, including gaming consoles, DVD players and other living room entertainment systems. There are two-way RCA and TOSLINK Optical connectors, a convenient USB-C audio and power port, as well as a 3.5 mm microphone-in port with an easy-to-access mic gain knob. There is also a 4.4 mm port for studio-grade balanced headphones, and a 3.5 mm port for regular headphones. All 3 ports use premium gold-plated connectors for better performance. It features a Bluetooth 5.0 receiver and a dedicated USB-A host audio port for connection to wireless audio transmitters, as well as external USB speakers, headsets and microphones.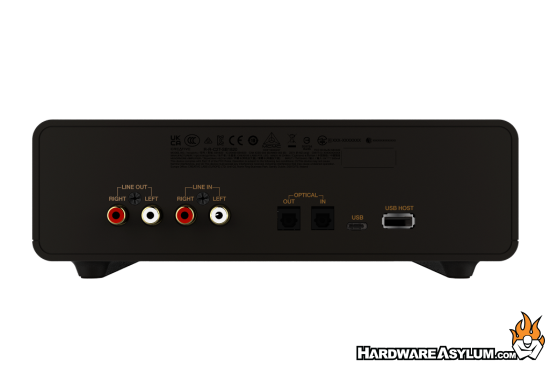 With a set of controls designed for an intuitive user experience, Sound Blaster X5's front-mounted buttons and switches are easy to access and right at the fingertips for the audiophile's convenience.
Pricing and Availability
Sound Blaster X5 is priced at US$279.99 and is available at the Creative online store.
For more information on Sound Blaster X5, visit The Sound Blaster X5 Product Page.
Related Web URL: https://us.creative.com/p/sound-blaster/sound-blas...