After careful consideration I have decided to transfer all hardware review activities to a new domain. I purchased Hardwareasylum.com in 2012 and have been working hard to build a new and improved Ninjalane on that domain. If you are reading this you have reached one of the archived articles, news, projects and/or reviews that were left behind during the site migration.
Please update your bookmarks and be sure to visit the new and improved Ninjalane at Hardwareasylum.com
Gigabyte GA-890FXA-UD5 Motherboard Review
Gigabyte GA-890FXA-UD5 Motherboard Review
Author:

Dennis Garcia
Published:
Tuesday, August 24, 2010

Benchmarks - Overclocked
As with all of our reviews, we pit the default speed system against the overclocked one in a head-to-head byte match. The effective overclock for these tests is 4.0GHz @ 300HT. The results are show below.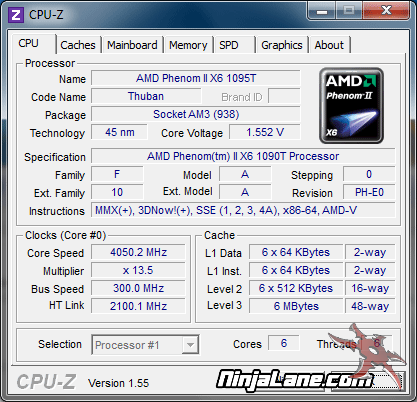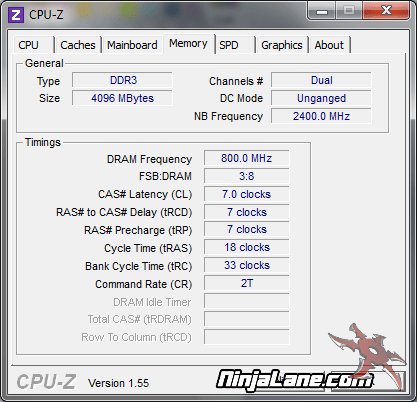 SiSoft Sandra Various Overclocks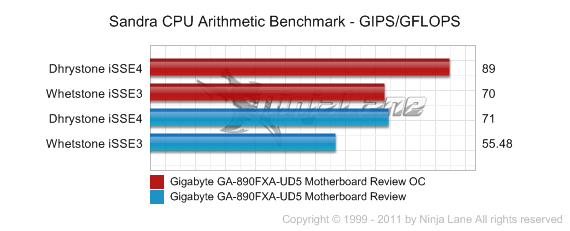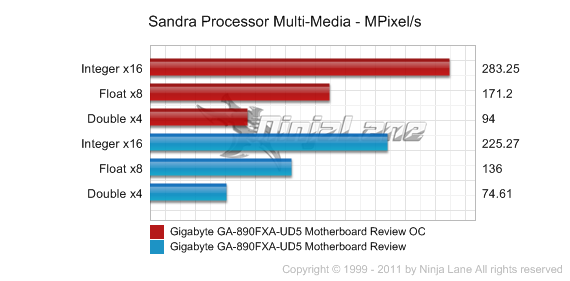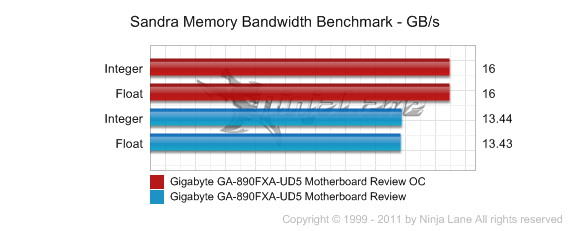 Quake 4

Unreal Tournament 3

Overclocking Conclusion
It has been awhile since we have overclocked an AMD processor and almost forgot how much fun it was. The 1090T Black Edition responded well to everything we did and was only limited by the cooling method. The adventure started out trying to find the maximum core speed by raising the multiplier however the results were not very impressive and did not show of the power of the UD5. In the next set of tests we opted to raise the Bus Speed and find a logical stopping point.

300HT seemed to be the magical number for this cooling method and memory combo.

As with any overclocking adventure your mileage can, and will most likely vary, the important thing is to use the right tools for the job and have fun while doing it.