After careful consideration I have decided to transfer all hardware review activities to a new domain. I purchased Hardwareasylum.com in 2012 and have been working hard to build a new and improved Ninjalane on that domain. If you are reading this you have reached one of the archived articles, news, projects and/or reviews that were left behind during the site migration.
Please update your bookmarks and be sure to visit the new and improved Ninjalane at Hardwareasylum.com
DFI LanParty Jr 790GX Motherboard Review
DFI LanParty Jr 790GX Motherboard Review
Author:

Dennis Garcia
Published:
Sunday, December 07, 2008

Benchmarks – Overclocked
As with all of our reviews we pit the default speed system against the overclocked one in a head to head byte match. The results of this are below.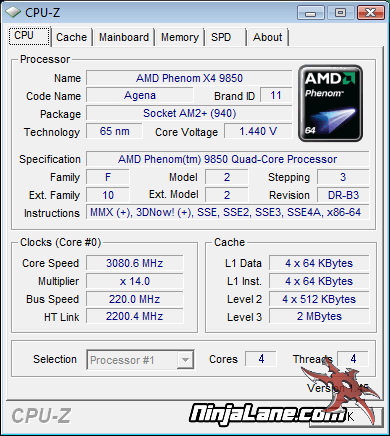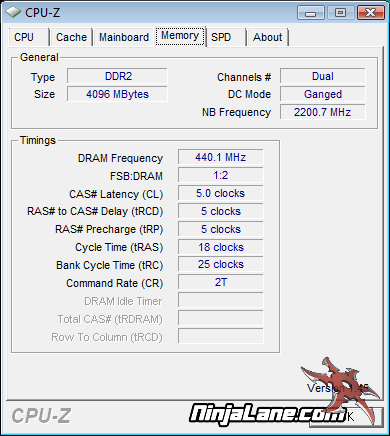 SiSoft Sandra Various Overclocks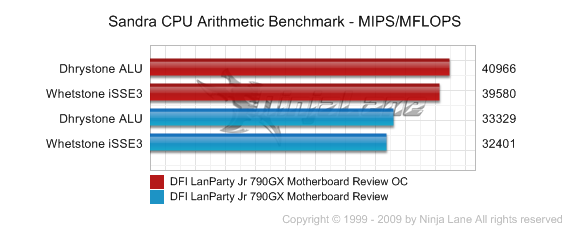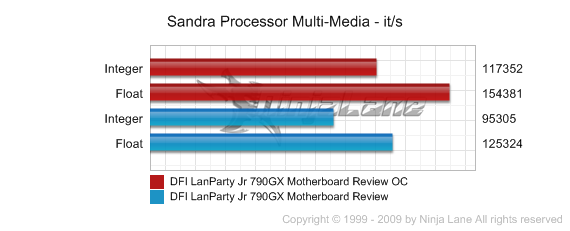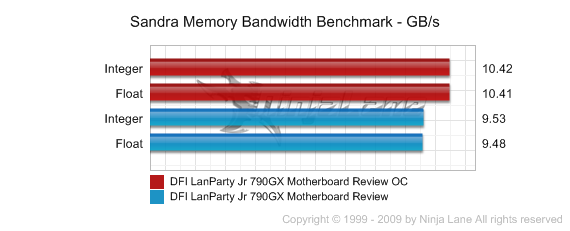 Quake 4

Overclocking Conclusion
It should be noted that the Black Edition processors offer up a variety of benefits in the realm of performance and overclocking. Not only do you get a 100Mhz boost over the standard edition but you get the added bonus of a fully unlocked multiplier. Under the normal run of things you are limited to HTT increases which in effect raises the buss speed and overclocks the processor. When you reach a certain point you have to start dropping the multiplier to continue the overclock. This is great for increasing memory throughput but puts a huge strain on the chipset. By adjusting the multiplier you can freely increase processor speed while maintaining the memory and system clocks. Its basically like dropping in a faster processor.

Of course your mileage can and will likely vary