reviews
EVGA GTX 460 SuperClocked 1GB Video Card Review
Author: Will West

Published: Thursday, August 05, 2010

Discuss in the Forums
EVGA Software
EVGA Precision Software
EVGA is not only known for their awesome hardware, but they are growing very popular with their software suites as well. Let's start with the
EVGA Precision software
, Precision is an overclocking program for pushing your graphic card clocks to new found limits. The software also allows for monitoring temperature, adjusting fan speed control, and saving different performance profiles. With overclocking you can also save profiles for certain benchmarks.
Once you have configured your overclock a single click of the "Test" button will launch OC Scanner software.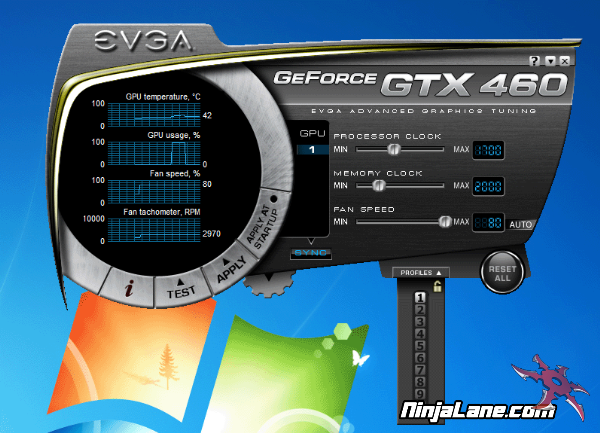 EVGA OC Scanner
The
OC Scanner software
is a tool that takes the guesswork out of overclocking, and if a certain overclock is stable and safe. When running the scanner monitors the screen and looks for any kind of glitch in the output. This way the user knows exactly if they have pushed their hardware too far beyond its limits to remain stable. Not only is the perfect tool for stressing a card, but helps simplify the overclocking process.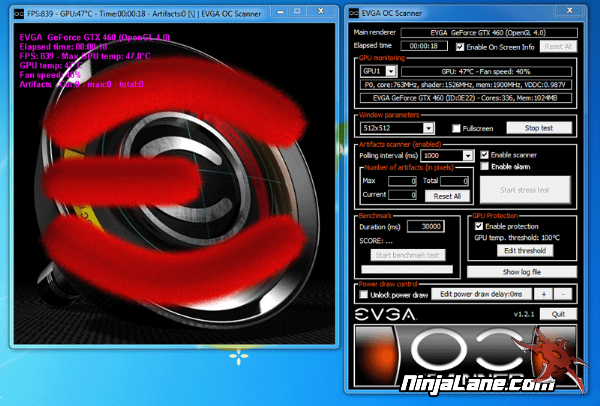 These two pieces of software are designed to be used together and will help instill confidence in your overclocks. This is just another way that EVGA has added value to their great name in the business.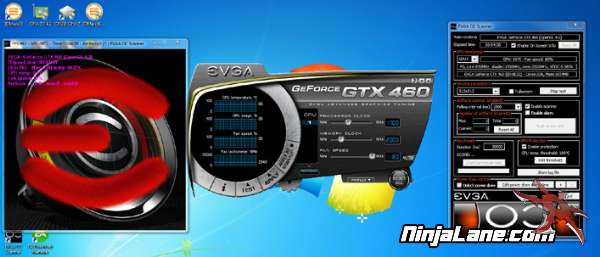 Let's get into the benchmark setup.